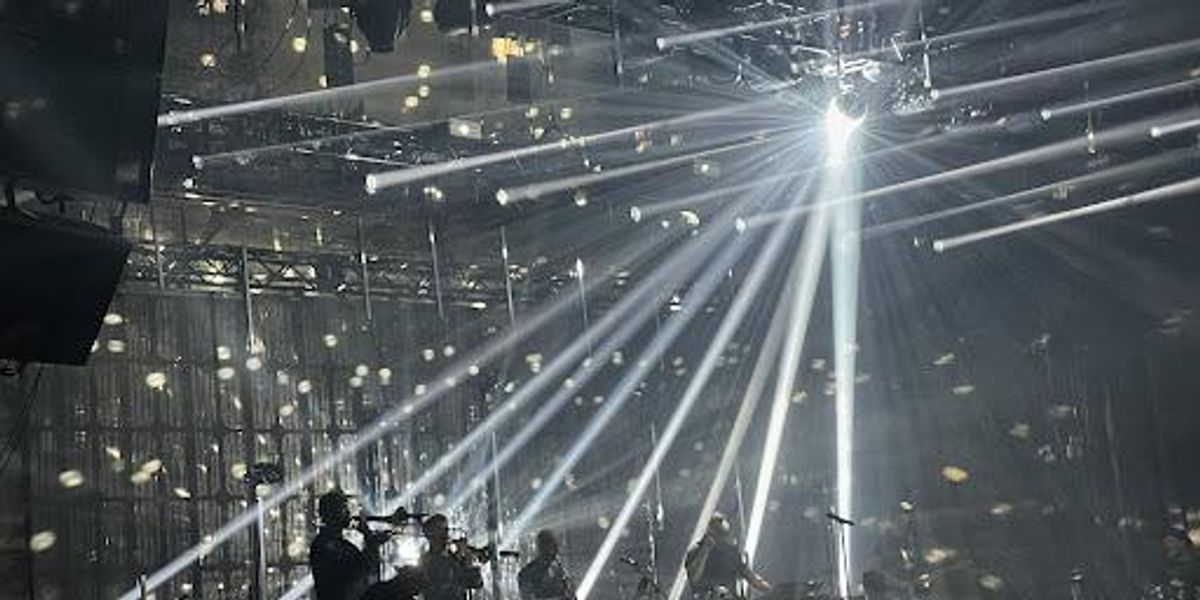 Name a musician,producer, or DJ with a full band that can fill Avant Gardner's Kings Hall on a rainy Sunday night in Brooklyn.
The answer is Bonobo.
Bonobo (aka Simon Green) is currently on the North American leg of his Fragments tour. The five-time GRAMMY-nominee is on the road with his full band – yes, including trumpets, drums, vocals, guitars, and keys.
---
If you're new to Bonobo, here's the rundown:
His latest full length album, Fragments, was released this year to much success includinghitting #3 on Billboard's Top Dance / Electronic Albums Chart and #5 on the Official UK Albums Chart. Fragments is Bonobo's seventh album and he also just released a new single, "ATK."

Bonobo – ATK (Official Video)

www.youtube.com

​He's graced stages both big and small – from an NPR Tiny Desk concert to performing four times in 24 hours at Glastonbury Festival.
Now, what did Bonobo bring to Brooklyn?
Trip-Hop. Prior to attending, I can honestly say I had no clue what that meant. Defined as a more downtempo sound originating in the early 90s in the UK, Bonobo is a major contributor to this niche genre.
Bonobo delivered a set full of psychedelic, melodic, funk fusion that builds up just to come down flawlessly. I found myself mesmerized early on by the sounds of "Tides," a crowd-favorite collaboration with Jamila Woods. For this tour Bonobo has blessed us with a live version, featured by the equally enchanting vocals of Nicole Miglis of Hundred Waters.
Bonobo gave Brooklyn a rare experience in the music industry: electronic music played fully live, even down to the vocals. Not only did we get to experience the magic of live instruments, but we were also able to embrace the camaraderie of the band, the ebb and flow of their connection from track to track, and a million pieces moving at once.
Ultimately, we saw a totally unique version of each track influenced by the crowd, the space, and the day. Fragments won't sound the exact same from city to city but each will get an equally beautiful part of Bonobo's sound, and that's the one thing you get to take home.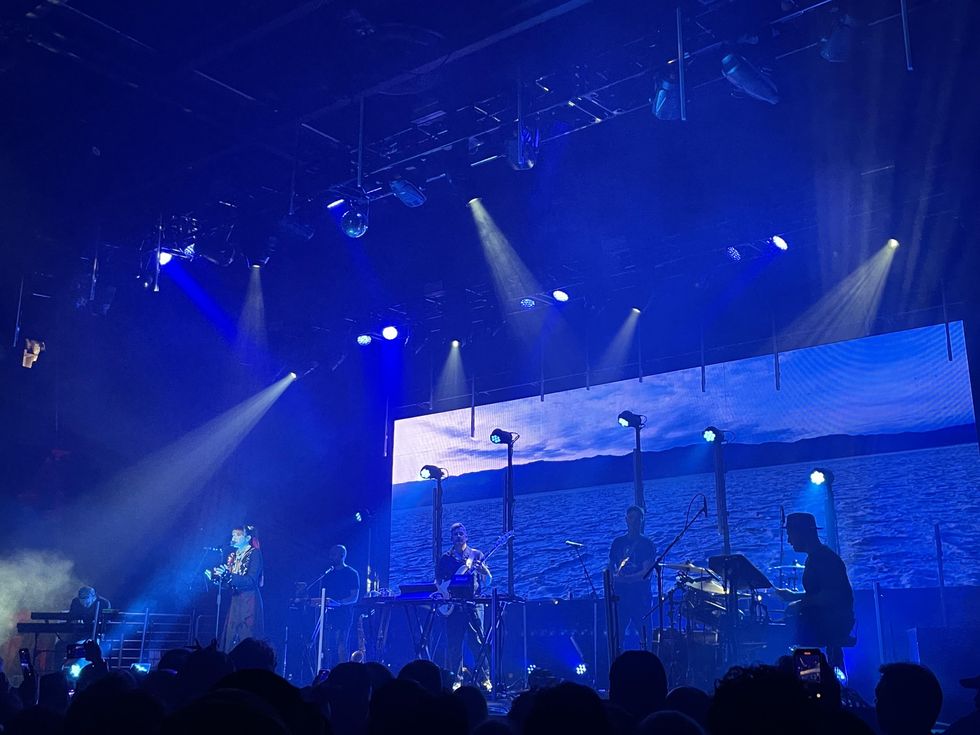 Bonobo (center) and band on stage at Avant Gardner's Kings Hall in Brooklyn, NY
Photo courtesy of Morgan Gelber
Full transparency, this trip-hop, psychedelic aesthetic may not be for everyone (it wasn't for me), but this tour definitely is. By the time the three-song encore came around, I was sold and swaying/bopping/jumping to the beat – and yes, if you listen to Fragments you'll see that all types of dancing are applicable.
Closing out the night with "Break Apart," the crowd left lighter, spilling into the rainy industrial streets of Brooklyn.
Bonobo continues his North American run throughout October and will be heading over to Europe after. With an incredible catalog already, we hope not only to see Bonobo back in New York but his full artistic vision as well.
Find out if Bonobo is coming to your city here.