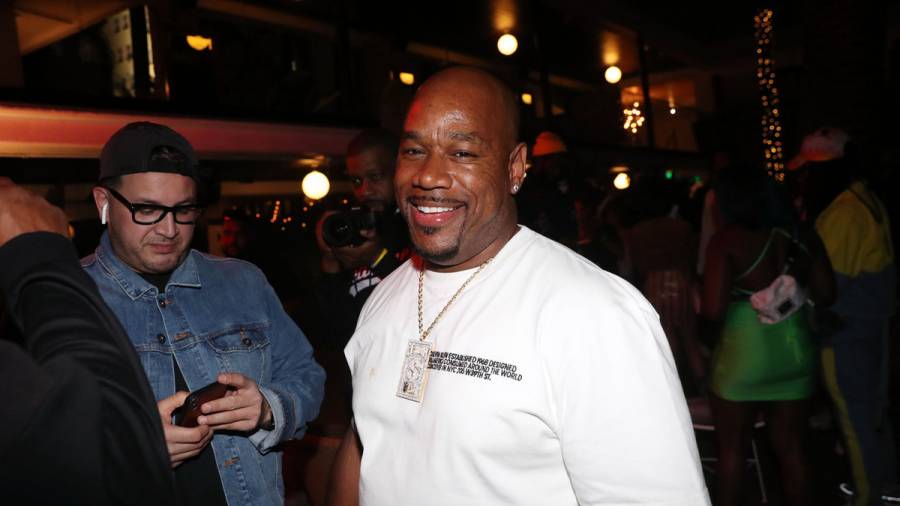 Wack 100, the manager of Blueface and The Game, won't be voting for Joe Biden in the 2020 U.S. presidential election. The outspoken industry figure shared disparaging headlines about Biden and cozied up to the idea of Donald Trump serving a second term Instagram.
"FUCK BIDEN – SWIPE LEFT – He Playing The Game," he wrote in the caption. "at least We Know What We're Going To Get Out Of Crazy Ass Trump."
The first screenshot referenced an image that went viral on Facebook with the headline "1977: Biden Said Integrating Black Students Would Turn Schools into 'A Jungle… A Racial Jungle." Politifact investigated and determined the story to be "half true."
Biden opposed court-ordered busing to integrate public schools in 1977 but supported desegregation through integrating housing. The full quote referenced in the headline can be read below:
"Unless we do something about this, my children are going to grow up in a jungle, the jungle being a racial jungle with tensions built so high that it is going to explode at some point."
Other screenshots posted by Wack included a USA Today article fact checking another viral photo, which claimed Biden was pictured with the grand wizard of the Ku Klux Klan. The photo actually showed Biden at a Barack Obama campaign rally with former senator Robert Byrd, who was once a member of the KKK. Byrd later called it "the greatest mistake I ever made."
Wack's final headline called back to Biden's infamous interview with The Breakfast Club in May. During the conversation, Biden told Charlamagne Tha God "if you have a problem figuring out whether you're for me or Trump, then you ain't Black."
The disdain for Biden has made Wack proclaim he's voting for Donald Trump in November. Despite Trump's extensive history of racism, Wack says he knows what he's getting with the current president.
"I'm voting Trump we survived the first term we can survive the next," he wrote in an Instagram comment. "We know his moves Biden ain't no telling wtf he has in store. MY VOTE IS TRUMP— You do wtf you do that's your business. All that other shit is what it is. Won't you write a post about YOUR BULLSHIT we all have a closet. Meaning me you Trump don't matter all have shit the next won't approve of — VOTE TRUMP."
View Wack's Biden post above and his explanation for voting for Trump below.