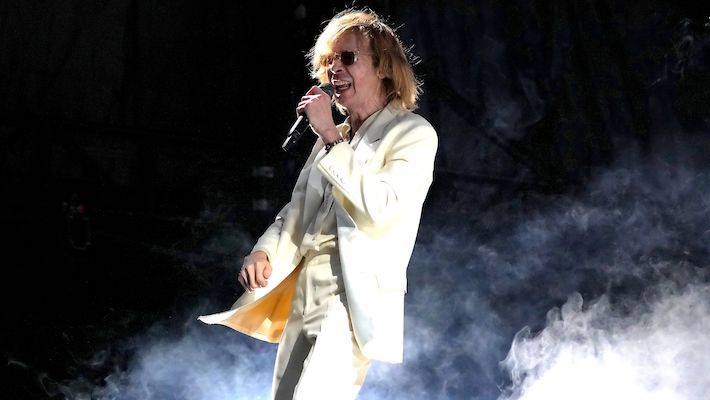 Beck and Phoenix have been hitting it off musically on their summer tour. As their joint Summer Odyssey Tour is coming to an end, the two acts are going out on a high note. Last night (September 6) at Bridgeport Connecticut's Hartford HealthCare Amphitheate, Beck and Phoenix lead vocalist Thomas Mars joined forces for a special rendition of Beck's "Lost Cause."
Mars and Beck continued a portion of the tour they've been doing throughout the Summer Odyssey Tour, in which they perform a Beck song. But this time, the tour's opener, Weyes Blood joined them for a magical version of the cut from Beck's 2002 Sea Change album.
This particular version was a bit more upbeat than Beck has traditionally performed it in the past. He began the song solo, with the accompaniment of his band, before Mars and Weyes joined him on stage. The three sang together in a joyful harmony, and at one point, Weyes delivered a powerful portion of the song on her own.
The tour will hit New York City on Saturday at Madison Square Garden and wrap up this Sunday night at Merriweather Post Pavilion in Columbia, MD.
You can see a clip of the "Lost Cause" performance above.