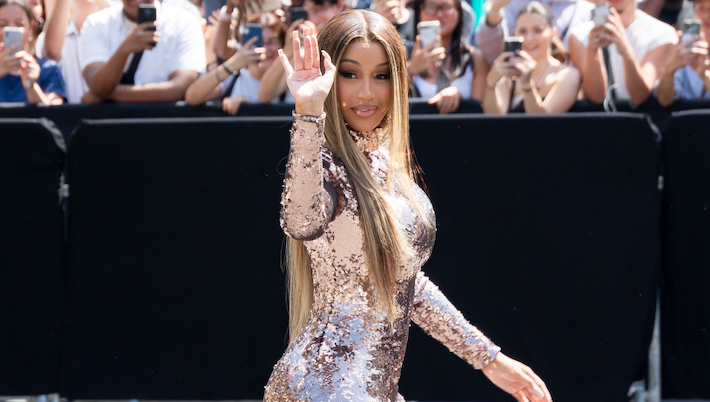 While 2023 represents the 50th year of hip-hop, it's also the 75th anniversary of one of the labels that has had a huge hand in making hip-hop the global phenomenon it is today. Today, Atlantic Records announced its plans to celebrate making it three-quarters of a century (especially in an industry that has seen so much upheaval almost from day one), which include a year's worth of vinyl reissues of classic and contemporary albums that have defined its first 75 years.
The campaign will kick off in October and include 90 albums from the likes of Aretha Franklin, Bad Company, Booker T & The MGs, Bruno Mars, Cardi B, Christina Perri, Coldplay, Foreigner, Gucci Mane, Jack Harlow, Janelle Monáe, John Coltrane, Kehlani, Led Zeppelin, Lupe Fiasco, Matchbox Twenty, Otis Redding, Phil Collins, Ray Charles, Velvet Underground, Willie Nelson, and more. Some will be special pressings; others will be releases that have never been on vinyl before. There's also exclusive, limited-edition merch, and partnerships with Vinyl Me, Please and Acoustic Sounds.
The collection will be curated by Atlantic Records chairman/CEO Craig Kallman, who's been working on it for years. "It was stacks of paper making sure we didn't miss anybody," he said in a press release. "It was painstakingly done. There was a lot of internal debating… We tried to include records that were culturally significant, that were groundbreaking for the company, that were blowout sales successes. It was about records that defined the label and the culture of the company."
Kallman had a personal investment in much of that history, joining Atlantic in 1991 after his dance label, Big Beat Records, was acquired by Atlantic. And although he said he thought it'd be cool to limit the run to 75 titles, he found he just couldn't, resulting in the 90 planned releases (might as well up it to 100, Craig!). From the names of the albums included, it looks like a worthwhile endeavor and we can't wait for the year ahead.
Atlantic Records and Uproxx are both independent subsidiaries of Warner Music Group.