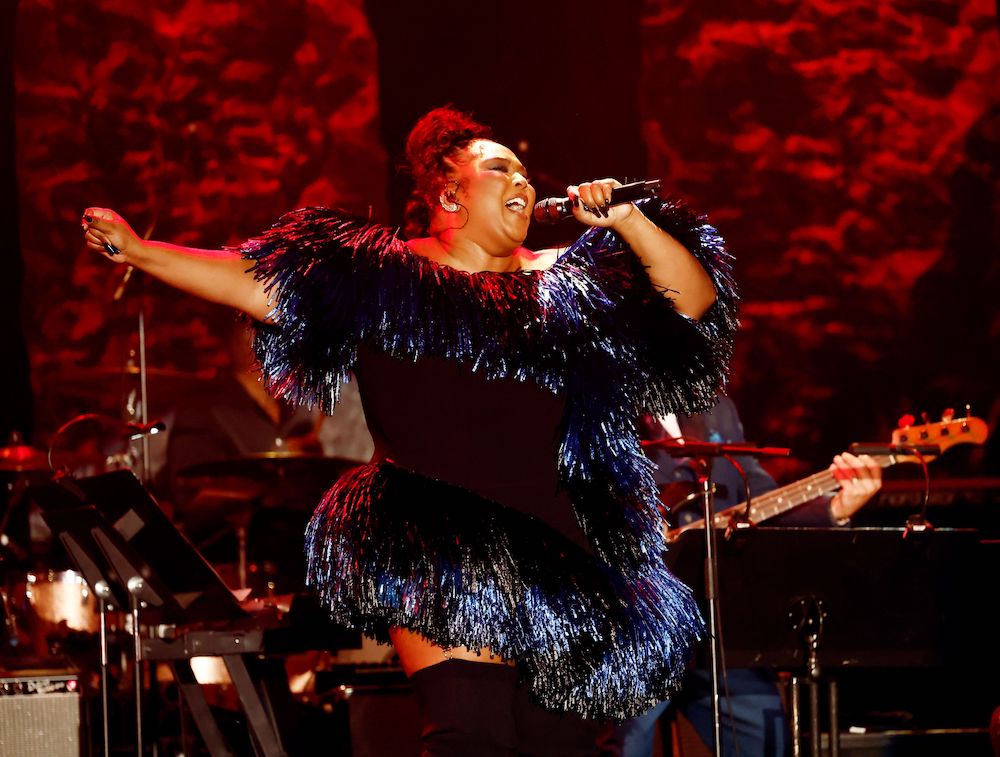 While performing in Omaha, Nebraska over the weekend, Lizzo spoke out against the state's newly passed bill that places restrictions on abortion and gender-affirming care. "Don't let anybody tell you who you are," Lizzo told the audience. "Anybody who comes to a Lizzo show should know that I am for people to have the right to healthcare — reproductive and gender-affirming."
"It really breaks my heart that there are young people growing up in a world that doesn't protect them," she continued. "So let me be your safe space tonight."
LB574, known as the "Let Them Grow Act," bans gender-affirming care for Nebraskans under 19. It also bans abortion at 12 weeks and threatens doctors with revocation of their licenses should they perform the procedure. Nebraska State Senator Beau Ballard, who voted to pass the bill, happened to be in attendance at the concert.
LB574 does include exceptions for ectopic pregnancies, rape, incest, or medical emergencies. "An emergency currently or that would cause future harm to the mother, right we see there's the potential for sepsis, we're starting to see the start of it, that gives legal authority to perform an abortion," Senator Ben Hansen said. However, a doctor must certify in writing what the medical emergency is.
"It's not super spelled out how we can avoid performing an unlawful abortion and that's what's scary even in these situations that we have exceptions," Dr. Mary Kinyoun, a local obstetrician-gynecologist, told KETV7.
Watch Lizzo speak to her audience in Nebraska below.
@emh153

"It really breaks my heart that there are young people growing up in a world that doesnt protect them." Lizzo spoke out about Nebraska passing an anti-trans and anti-abortion bill last night. Thank you for using your platform for good!! I definitely needed to hear this last night. 💙 #lizzo #omaha #healthcareisahumanright #supporttranspeople #nebraska