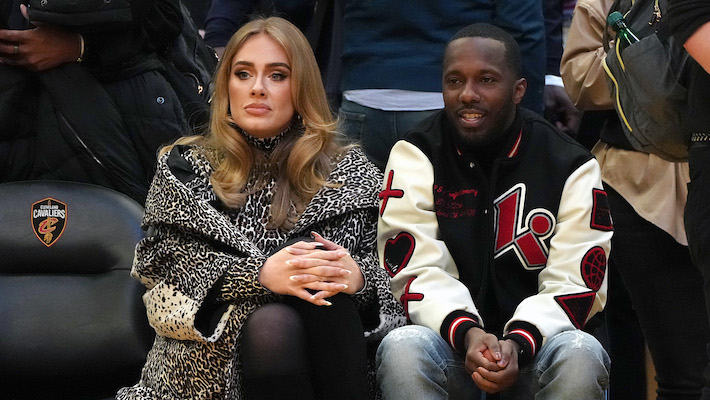 Adele may have built an impressive discography on the foundation of heartbreak, but for the past few years, fans have been wondering whether the "Easy On Me" singer has found happiness with sports agent Rich Paul. Last year, after the couple moved in together, fans couldn't help but speculate if they were engaged — or even married. The rumors simmered down until very recently, when a comment Adele made onstage during her latest Las Vegas concert seemed to suggest that she and Paul had tied the knot.
So, are Adele and Rich Paul married?
Although no reliable source has yet unearthed a marriage certificate, Adele's been seen wearing a massive diamond ring — questions about which she staunchly refuses to answer. When asked by talk show host Graham Norton whether it meant she's engaged, she said, "As if I would ever tell anyone if I was or wasn't." Meanwhile, in a video posted online last night, Adele can be seen responding to a fan's marriage proposal in good humor, saying, "You can't marry me: I'm straight, my love, and [my] husband's here tonight, he's here."
Now, that might not mean the couple is officially married; Adele could be manifesting or just suggesting that Rich is husband material. But like many stars, it seems she wants to keep as much of her private life "private" as she can.