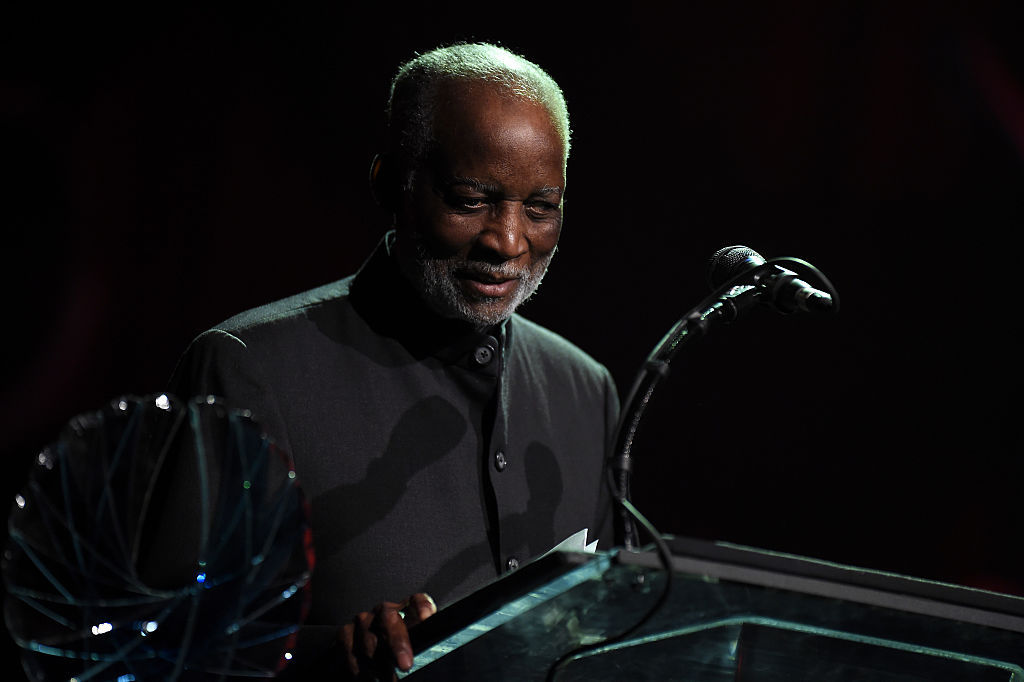 Jazz pianist Ahmad Jamal has passed away at 92, as The Washington Post confirms.
Jamal was born Fredrick Russell Jones in Pittsburgh, Pennsylvania, and he began playing the piano when he was only three years old. A few years later, he started studying under Mary Cardwell Dawson, who would go on to found the first Black opera company in the United States. By the time he graduated high school — from Westinghouse High School, where Errol Graner, Billy Strayhorn, and Mary Lou Williams also attended — Jamal had already built a reputation for himself, and he began touring the country in jazz orchestras as soon as he finished.
He started his own group in 1951 after moving to Chicago. He put out a number of albums as a trio, under the names the Three Strings and the Ahmad Jamal Trio. His most influential early recording was 1958's At The Pershing: But Not For Me, an album made during a residency at the Pershing Hotel that featured his impactful rendition of "Poinciana." After the success of that album, Jamal opened his own club in Chicago called the Alhambra and put out some albums that were recorded there, until its closure a couple years later in 1961.
Jamal moved to New York City and, after a brief hiatus from music, returned to touring in 1964 and released a new album, Extensions, the following year. His output rarely slowed during the next six decades. Throughout his career, he worked with Richard Davis, Israel Crosby, Vernel Fournier, Jamil Nasser, Frank Gant, and many more. In 1994, he received the American Jazz Masters award from the National Endowment For The Arts. In 2017, he received a Grammy Lifetime Achievement Award from the Recording Academy,
His most recent album was 2019's Ballades, which found him revisiting "Poinciana," the track that first put him on the map.