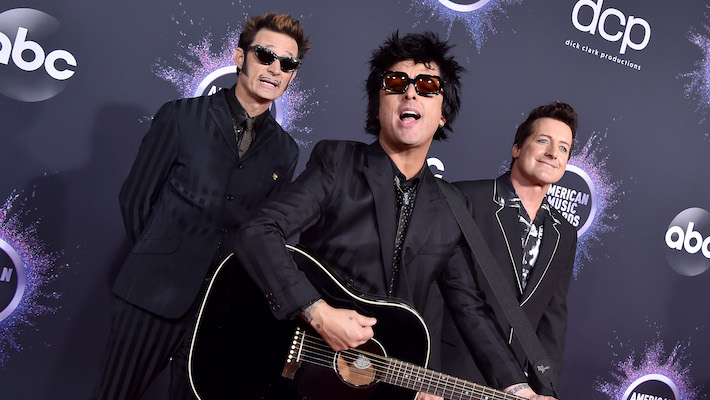 When Green Day isn't poking fun at some of America's biggest idiots by way of their merchandise drops, the band is causing great mischief with their music. Their forthcoming 30th-anniversary reissue of their album Dookie is a reminder of when the group's rebellious spirit was birthed.
Ahead of the project's release, Green Day has dumped out three glorious outtakes from their vault: "Walking The Dog," "Christie Road," and "409 In Your Coffeemaker."
When the trio — consisting of Mike Dirnt, Billie Joe Armstrong, and Tre Cool — first announced the reissue, they took to social media to share a touching note. On the group's official Instagram profile, they shared the cover image to the pop-punk classic with the caption, "Sometimes you take a gamble, and luck's on your side. Back in the summer of '93, Green Day went into the studio to record Dookie and had no idea what their destiny would be. They were young, rebellious, and absolutely scared sh*tless. There was no telling if they were about to prove everyone wrong or make the biggest mistake of their lives."
Take a listen to "Walking The Dog," "Christie Road," and "409 In Your Coffeemaker" above and below.
Dookie 30th Anniversary Deluxe Edition is out 9/29 via Reprise. Find more information here.
Green Day is a Warner Music artist. Uproxx is an independent subsidiary of Warner Music Group.