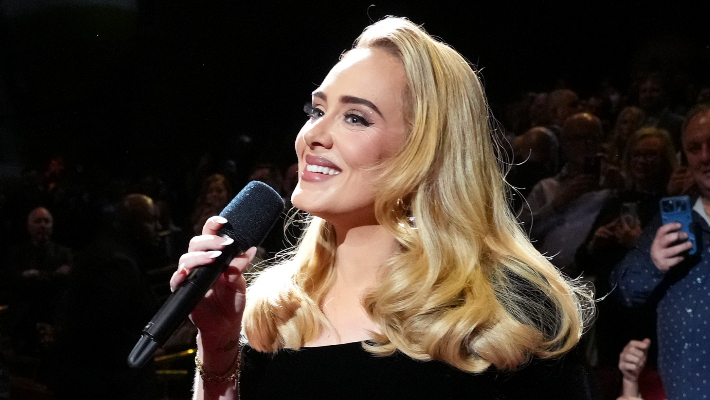 The extension of Adele's Las Vegas residency has given fans even more time to cut loose with the Grammy Award-winning singer. On each of the singer's albums, she explores gut-wrenching topics, but in her Weekends With Adele performances, she allows people to see a softer and even, at times, comic side of her.
However, on Saturday, August 26, Adele was forced to step outside of her bubble to defend a fan from an overly aggressive security guard. In a clip posted by a fan, Adele stopped mid-performance, ready to set fire to the rain. "What is going on with that young fan there that has been bothered so much since I came [on stage] for [just] standing up," she shouted.
As the crowd turned their attention to what was going on, Adele focused in on the security guard, asking, "Why are you bothering him? Could you leave him alone, please?"
Apparently, the staff member must have obliged the request, because as Adele returned to the center of the stage, she was heard apologizing to the ticketholder. "They won't be bothering you anymore, darling," she declared.
Adele stopped her performance of "Water Under The Bridge" to defend a fan from a security guard at her Vegas residency.

🎥: camilarossiii on Instagram pic.twitter.com/jjanUwCywr

— Pop Crave (@PopCrave) August 27, 2023
In the past, Adele discussed show etiquette with fans when it came to tossing items on stage. Now, she's letting staffers know her standards regarding how to handle excited fans.
Adele's Weekends With Adele residency at The Colosseum at Caesar's Palace in Las Vegas will run through November 4. Shows will be held on Fridays and Saturdays. For more information, click here.