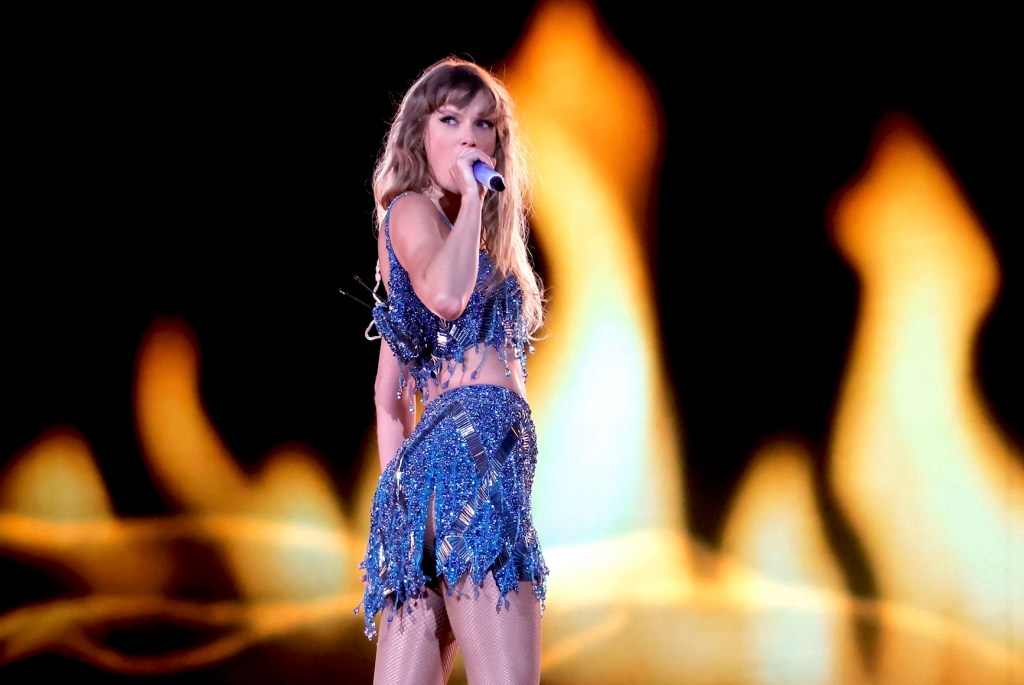 Taylor Swift is everywhere. She's at the top of the Billboard charts (even above The Beatles), her concert film is breaking box office records, and wherever she goes, including Kansas City Chiefs games to cheer on her rumored boyfriend Travis Kelce, massive crowds follow. Swift is omnipresent, and a husband had a good-natured response to his wife's frequent mentions of the pop star.
Dan Rice went viral for creating a "Taylor Swift Jar" for his wife, Dana, who shared the video on Instagram. "Any mention of T. Swift and you owe $0.25. I can't take it anymore," the jar reads. "Travis Kelce included."
Dana told People that she's "always been a sing-along kind of Taylor Swift fan," but the Ticketmaster-breaking hoopla surrounding the Eras Tour intensified her fandom. "It wasn't until I read comments from non-music industry leaders talking about her tour last spring that I realized I should learn a little more about this person," she explained. "There is so much Taylor Swift 'lore' that once you start, you can't seem to stop consuming it."
Dana is especially smitten by Swift and Kelce's romance. "The public narrative of two superstars finding each other — whether a brief amount of time or a lifetime — will always captivate," the Maryland resident said. "Who isn't drawn to [a] fairytale with [a] Hollywood ending?"
Dan better spend the money on an Eras Tour ticket for his wife.