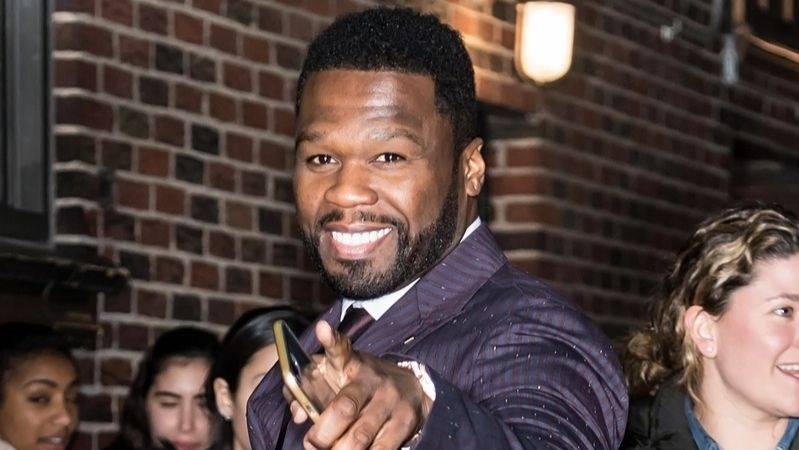 50 Cent is taking matters into his own hands after Virgil Abloh's cover art for Pop Smoke's posthumous album Shoot For The Stars, Aim For The Moon made a loud, awkward landing.
On Tuesday night (June 30), the Hustle Harder, Hustle Smarter author began littering his Instagram account with potential replacements and asking Pop's fans to rate the covers from one to 10. By Wednesday (July 1) morning, he'd shared 37 different options from various people who'd given it a shot.
But there's a sense he was frustrated Abloh dropped the ball in the first place. 50 wrote on one of the posts, "I can't believe I have to do this shit!"
Following Twitter's outcry, Abloh offered an explanation about the debacle, which he quickly deleted. But, of course, screenshots live forever.
"This album cover was one of like 5 things we talked about. he mentioned his story felt like the metaphor of a rose and thorns growing from concrete of of his hood in Canarsie, Brooklyn. in your memory I just finished it yesterday.
"As evident of the whole idea, the t-shirt insinuates it's mandatory we put an and to this cycle of violence that plagues us, we need to shoot for the moon & aim for the stars. as heavy is it is we are celebrating your life the whole way thru. rest in peace young one."
50 claimed he told Pop's manager Steven Victor the first cover was "ewwww" and ordered Abloh to fix it. But it looks like 50, who serves as executive producer for Shoot For The Stars, Aim For The Moon, is on the case.
The late Brooklyn rapper's posthumous album is expected to arrive on Friday (July 3). Check out some of the cover art options below.