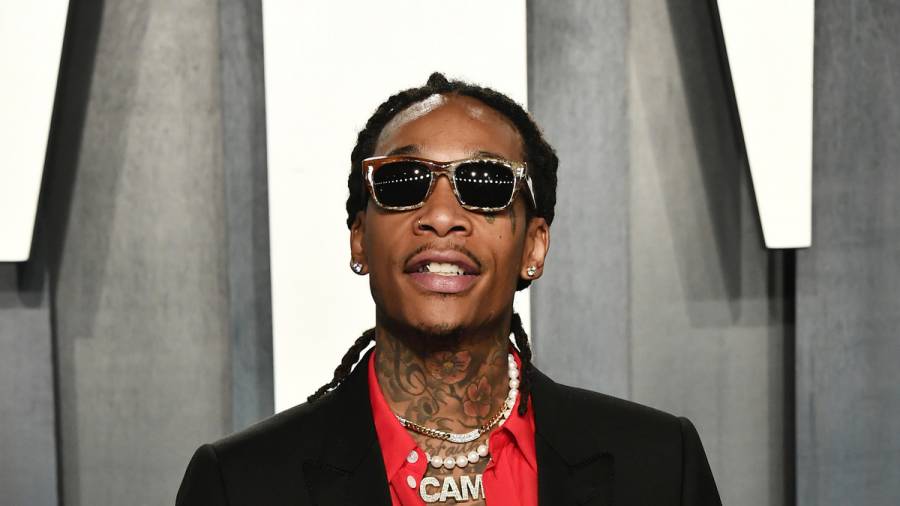 Wiz Khalifa is joining forces with Genius for an interactive benefit concert, which is scheduled to take place on Thursday (July 9) at 9 p.m. Eastern. Fans need to be prepared to open up their wallets though since the event's interactions come with a price tag.
Viewers will be able to enjoy the concert for free on Genius Live, YouTube Live, Instagram Live, Facebook Live and Twitch, but the official watch party costs $10. Virtual attendees can also get a shoutout from Wiz for $100 and ask the Taylor Gang leader a question for $200.
While some people might be put off by the prices, all proceeds will be donated to the Pittsburgh-based non-profit organization The Black Political Empowerment Project. The B-PEP helps to ensure members of the city's Black community can vote in every election.
"From day one, Genius has built new ways for artists and fans to interact, always with a shared love for music knowledge at the center, and Genius Live will carry that sensibility to the virtual live performance space," Genius co-founder and CEO Tom Lehman said in a press release. "Artists make most of their revenue from touring and live performances, and with in-person concerts mostly paused and the industry quickly evolving, we want to provide a unique experience that empowers artists to leverage this revenue stream from anywhere in the world—certainly at this moment, but also beyond."
He added, "To launch Genius Live with Wiz Khalifa, who has generously chosen to donate all proceeds from this inaugural event to B-PEP in his hometown of Pittsburgh, is a total dream. He's a singular talent who has always shared a close connection with his fans."
Prior to the start of the show, fans can vote on Wiz's setlist for free. Voting begins on Wednesday (July 8) at 2 p.m. Eastern Genius Live.
Genius Live: An Interactive Concert with Wiz Khalifa will be hosted by Rob Markman and include a pre-show DJ set by S.WHiT. Sign up for the launch here.