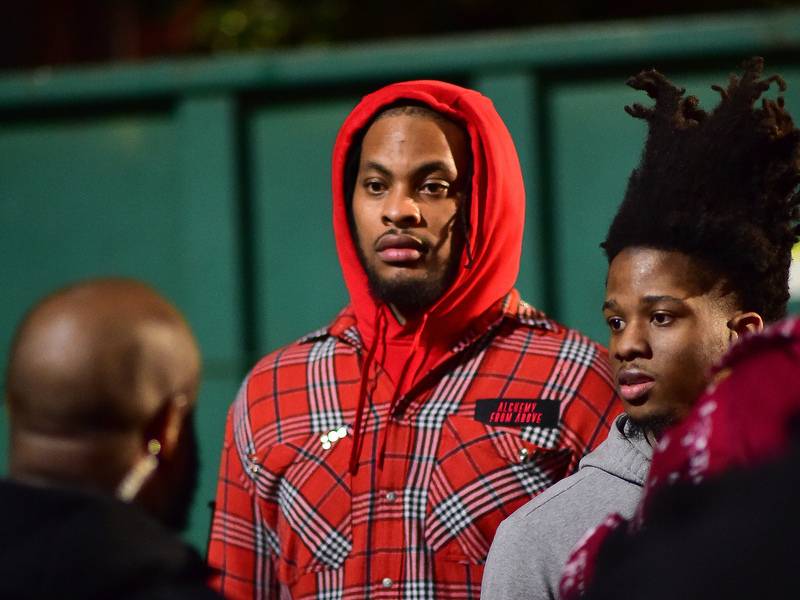 Waka Flocka Flame isn't feeling the Flip The Switch challenge.
As Drake's song "Nonstop" finds a new life as part of the TikTok craze, Waka spoke out against the viral phenomenon inspired by Drizzy's track.
"This flip the switch challenge making me realize a lot," Waka wrote on Instagram, elaborating on his perspective in the post's caption.
He declared, "Never will I act or dress like a female: Not for promo. Not for comedy and damn sure not for a fucking challenge. Where's the be a real man challenge it's like being feminine a wave please stay WOKE #WhatTheFlocka."
The latest hot take from Waka comes a few days after he claimed people of color couldn't catch the coronavirus.
"It's fake … Minorities can't catch it," he said in an interview on Real 92.3's The Cruz Show. "Name one though. We all descended from the same persons. Now, did we catch it? It hit the people passing through our airport [Atlanta], it ain't touch them soulful folks."
Waka's coronavirus argument has already been disproven. Notable black athletes such as the NBA's Donovan Mitchell, Christian Wood and Rudy Gobert have all tested positive for the disease.
View some examples of the Flip The Switch challenge below.
??????? ??? ??????. pic.twitter.com/t8qHcGRUhY

— Saturday Night Live – SNL (@nbcsnl) March 8, 2020