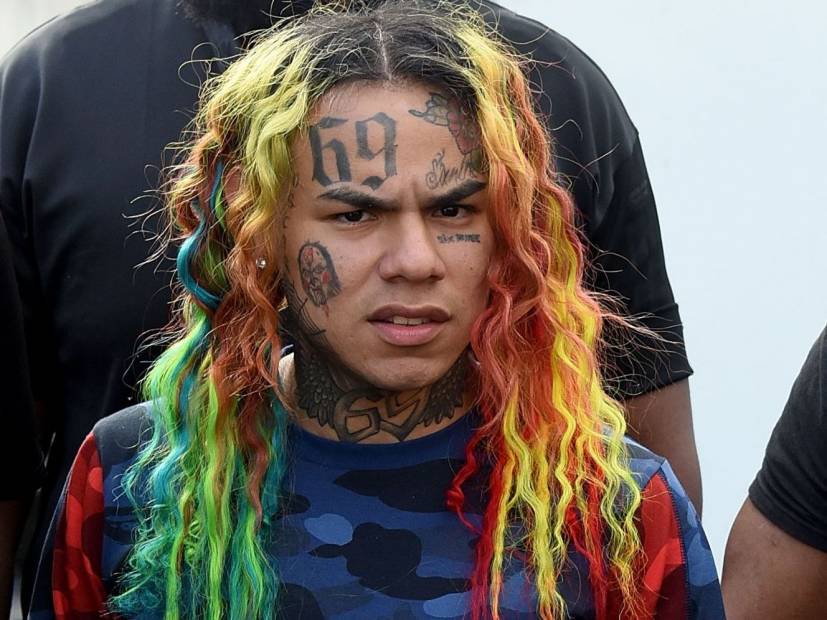 Tekashi 6ix9ine's online antics on Friday (May 8) set numerous Instagram viewership records, but it may have come at a cost.
According to TMZ, the Brooklyn rapper was moved from his current house arrest location to a different address because of a leak online.
6ix9ine's attorney Lance Lazzaro told TMZ the move was done for security reasons. A neighbor at the residence snapped a photo of 6ix9ine outside on the balcony and posted it on social media, revealing the address as well.
In the past 48 hours, 6ix9ine returned to his usual trolling ways on social media. In his first Instagram Live session since being released from federal prison, he walked out to the Cops' "Bad Boys" theme song by Inner Circle, mocking his arrest.
"If a rat came home and did more numbers than me, I would be mad too," he said during the broadcast. "I would. I promise you I would be mad. You have every reason to be mad. No matter how much dirt you throw on my name and I seen everything — everyone want to be quiet now. For two years, y'all made fun of me … I still came home and I'm a legend at the age of 24 years old because I came home and rat is doing more numbers than you."
"If a rat came home and did more numbers than me, I would be mad too" – Tekashi 6ix9ine on IG Live pic.twitter.com/38Pw0mUXFa

— GroovyTracks (@GroovyTracks) May 8, 2020