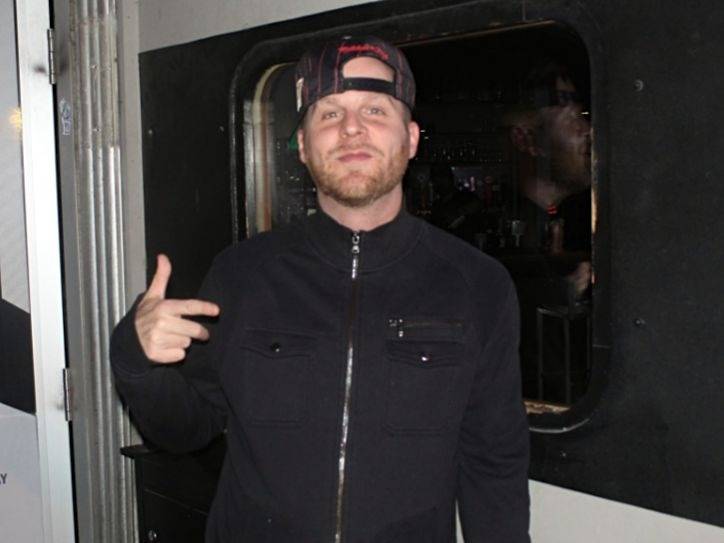 Kansas City, MO – The Strange Music family is in mourning after learning Ces Cru producer Justin "Info Gates" Gillespie has passed away. Tech N9ne broke the news on Thursday (January 30) Instagram with a tribute post dedicated to his late friend.
"I just can't right now!" he wrote alongside a photo of himself with Gillespie. "Our family love circle just got a helluva lot shorter with THIS loss! Not @infogates I know that energy never dies it transfers but this is super hard to take! The nucleus of the Killa City Committee gone? Nah man! The glue for the Cru?
"What about the kids in the Plaza Academy hip hop class? What about our family get togethers? These questions are to the energy that keeps us all moving and now, this wonderful energy has passed on? Nah! We L9VE Justin ( Info-Gates) Gillespie! This ain't fair man!"
Fellow rapper Mac Lethal wrote in the comment section, "My heart is crushed," to which Tech replied, "Maaaaan fuck this shit!"
Details surrounding Gillespie's death have not been disclosed.
Ces Cru signed to the Kansas City, Missouri imprint in 2012, bringing Gillespie along with him. He'd already been making beats for the duo since 2006.
"Once they got signed, cooler things started happening for us," Gillespie told The Kansas City Pitch in 2015. "We just needed someone to hear it [the music] and be as excited about it as we were. I think that's where a lot of people start to filter out of making music because they don't feel like anyone's as interested in it as they are.
"And that boosts your confidence when talented people, great-minded people — like Tech — like your music. I think we all needed that. We'd been doing shows for almost 10 years, and it was just getting really hard."
Gillespie, who was also a rapper, dropped his last solo project Thankful  in 2018. The 10-track project featured Tech, Ces Cru, JL, Joey Cool, Bre The 1st Lady, Stevie Stone and Reggie B.
He was also behind The Beat Academy of Kansas City, which provides Hip Hop classes for kids. His last Facebook post about the Academy showed him smiling with a group of students.
"Today we judged beats for our posse track/song for our FIRST music video," he wrote. "21 beats were finished and submitted."
The Plaza Academy shared the shocking news to its Facebook page.
"We have tragic news to share with you this morning," the post reads. "Yesterday evening our beloved Beat Academy of Kansas City music teacher, Justin Gillespie, passed away unexpectedly. This is shocking and difficult news to process. We shared the news with our students this morning and are providing time for processing and grieving.
"Justin's friends are at the school right now speaking with the students about how much they meant to him. We are a family and are completely heartbroken. We are grieving together. Sending love to Justin Gillespie's family and friends."