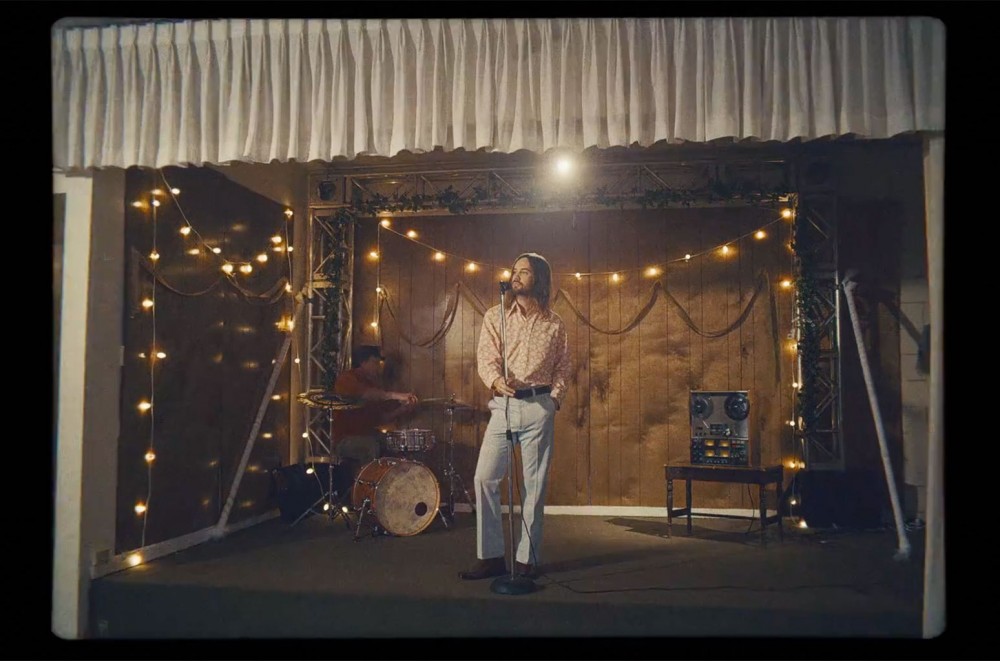 Tame Impala delivers a '70s period piece of a music video for "Lost in Tomorrow," released Thursday (Jan. 30).
Directed by the duo Terri Timely (comprised of Ian Kibbey and Corey Creasey), the psychedelic rock band travels back in time as a house band — fronted by Tame Impala's leading man and current Billboard cover star Kevin Parker — playing at the same wedding reception reimagined over and over again.
The camera pans around the room several times throughout the four-minute clip, showing the mother of the bride smoking a cigarette, the bride and groom cutting the cake and attendees getting groovy on the dance floor in different color schemes and attitudes until prime characters from versions past come crashing back to ruin the simulation. Come for the extravagant food platters, stay for the gaudy outfits.
"Lost in Tomorrow" is the lead single from the Australian project's fourth studio album, The Slow Rush, due Feb. 14. The album was originally intended to be released before Tame Impala headlined Coachella last April, but Parker changed his mind. "I [had] told myself that all I wanted to do was put out an album, and I didn't care if it wasn't as good," Park tells Billboard for his new cover story. "I was happy to sacrifice quality for timing. [But] I just knew in my heart that it wasn't ready."
Try not to get "Lost in Tomorrow" when watching (and probably rewatching) the music video below.