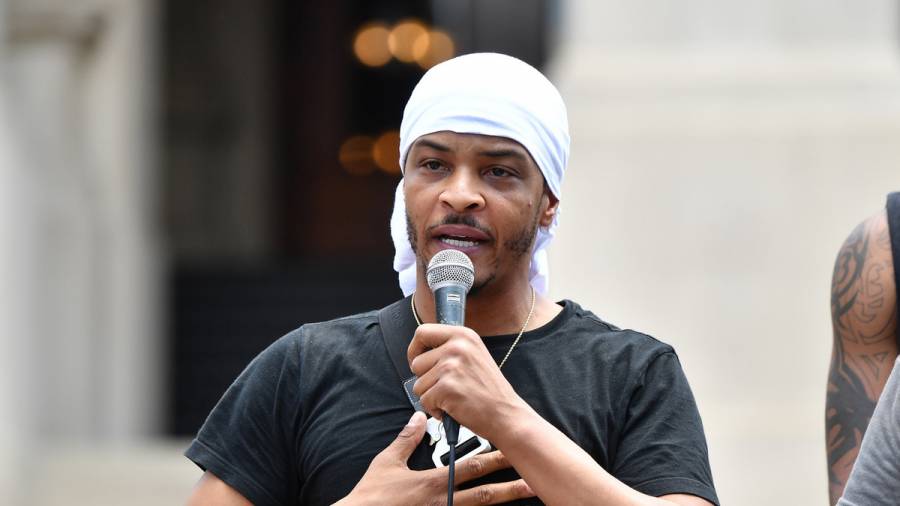 T.I. has taken a break from challenging 50 Cent to a Verzuz battle to highlight the gun violence plaguing the country.
On Tuesday (July 7), the Atlanta native shared a screenshot of a CNN article highlighting the deaths of five children by gun violence this weekend across the United States. In his caption, Tip vowed to do everything he could to help prevent more tragic incidents.
"Ok now I'm pissed off!!!!" he wrote. "We owe these babies so much more of a better life filled with peace,love,& opportunity. I'm LIVID!! I promise you. ANYTHING & EVERYTHING in my power WILL BE DONE!!!!! #OnDoe #OnPhil"
The article has since been updated to six deaths. The children ranged in ages from 6 to 14 and were all killed by stray bullets while going about a regular day.
T.I. got back to his campaign to engage 50 in a battle hours later, posting to Instagram with, "My catalog doper than 50s & I ain't scared to say it."
Fiddy responded to the challenge when it was first issued on Monday (July 6) with a resounding no, insinuating Tip was high when he said it. But as evident in his latest post, the Grand Hustle rapper remains undeterred.