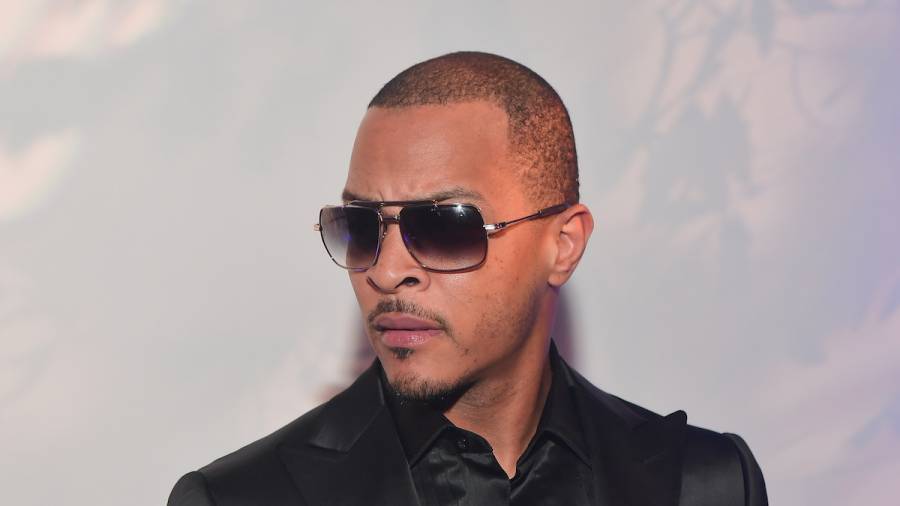 T.I. wants to make one thing abundantly clear – he's no snitch.
Following a resurfaced Crime Stoppers endorsement he once appeared in, Tip addressed recurring snitch allegations when a commenter interjected a lengthy convo he was having on Instagram Live. Raising his voice to vein-popping levels as he spoke, the Atlanta legend was visibly angry at the accusations.
"Fuck you and your life, nigga," he told the person who commented. "You see a snitch nigga, slap him when you see him. Knock his nose off. So nigga next time I'm out instead of asking for a picture like a little hoe ass nigga, nigga come on knock my muthafucking nose out if you think I'm a snitch nigga. Nigga come on, nigga quit smiling in my face tryna get in my fucking section."
He went on to reiterate he's never given any information to authorities.
"Don't play with my muthafucking name nigga," Tip said. "I'm the muthafucking Kang nigga, and never gave no muthafucking information to get anybody in no muthafucking trouble nan time with no police nigga. If I am working with a police, it'll be to get him to shoot you nigga. Fuck is you talking about?"
Back in December, The Game and Blueface's manager Wack 100 referenced the Crime Stoppers clip to call Tip a snitch in a seemingly random Instagram post. He also referenced T.I.'s one-year sentence after being hit with gun charges in 2007, insinuating he had to have snitched to have received such a short amount of time.
"BEFORE THERE WAS A 69 there was a TI-#ALEGEND," Wack wrote. "@troubleman31 YOU GOT MY LINE…. IM NOT TO BE PLAYED WITH MIND YA BIDNESS …. WACK GIVES NO FUCKS I AM NOT A RAPPER #YA65395 #J49170 #West. ONLY LEGENDS GET 12 MONTHS FOR 5000 pills and 25 CHOPPAS ——— NOW BLOG THAT."
Tip responded the same day, inviting Wack and anyone else to view his paperwork and see he's no snitch.
"Until it's in my face it's fake," Tip wrote in the caption. "This Social Media shit get Weird af. However…My paperwork clean & presentable for any and all to pull up and see… IN REAL LIFE so…. #AintNoBackAndForth #UWaaayTooOldForThisSir & #ImWaaayTooRich."