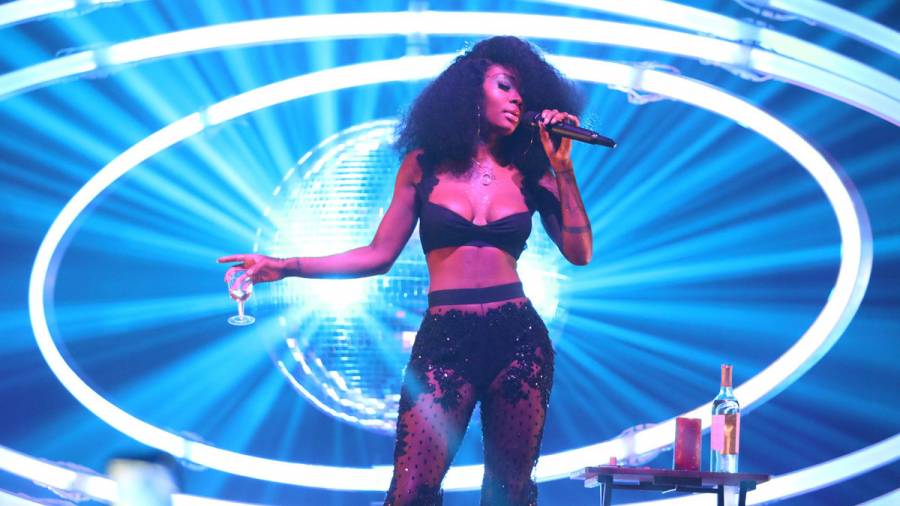 Summer Walker has recruited PARTYNEXTDOOR for her Life On Earth EP, which is scheduled to drop on Friday (July 10). Ahead of the project's release, the multi-platinum selling singer unveiled the five-song set's tracklist on Wednesday (July 8).
The Interscope Records artist's new EP features her reuniting with PND, who previously worked with her on "Just Might" from 2019's Over It album. The upcoming project also includes two collaborations with singer/songwriter NO1-NOAH.
visit our life on earth galaxy and see the whole tracklist nowww ??https://t.co/kVS7CKzqcM pic.twitter.com/KYQg2emSn5

— SUMMER WALKER (@IAMSUMMERWALKER) July 8, 2020
Walker announced her Life On Earth EP near the end of June. The project marks her first release since her studio debut Over It, which GroovyTracks selected as the Best R&B Album of 2019.
Earlier this year, Walker suggested she would stop making music after 2020. Her comments were notably made prior to the COVID-19 pandemic disrupting life around the world.
"lol I'm deadass never making another song after 2020," she wrote Instagram in February.
Walker's career has faced some bumps in the road due to her social anxiety. Even with her phobia, she's still managed to become one of today's top R&B acts with her first LP peaking at No. 2 on the Billboard 200.
Check out the cover art and tracklist for Walker's follow-up Life On Earth below.

1. Let It Go
2. SWV f. NO1-NOAH
3. My Affection f. PARTYNEXTDOOR
4. White Tea f. NO1-NOAH
5. Deeper