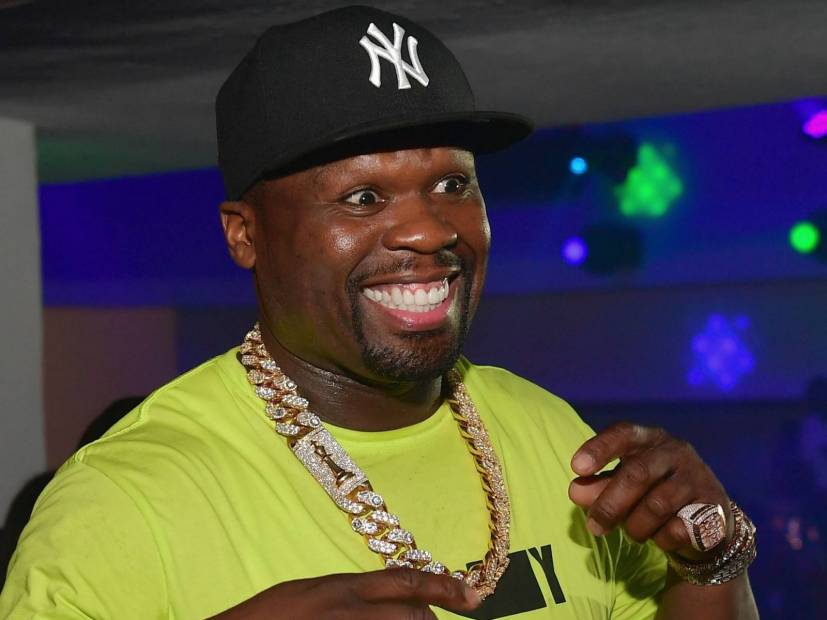 Lushsux, the Australian street artist who's been trolling 50 Cent with celebrity mashup murals, evidently found himself in a dangerous situation that ended with a trip to the hospital.
Underneath an Instagram photo of his latest masterpiece, Lushsux claimed he was jumped earlier this month.
"50 seems to want some more walls?" he wrote. "Unfortunately some 6 or 7 smoothebrains at one time on the street already put me in hospital already this month because of this shit.
I dont like to bring up all the bad stuff I have to deal with just to paint some ha ha funny you laugh now images on walls but I guess now is a chance.
"I constantly have to unwillingly fight people (among other insane shit you would not believe even if I told you ) on the street who for whatever cooked reason seem to feel the need to come up to me at a wall and start trouble. It's tiresome, but it will not ever stop me doing what 99.8% of what everyone else seems to for the most part get a hearty chuckle out of, because they aren't sociopathic pieces of shit."
Interestingly enough, 50 called for the muralist to get an "ass whoopin" on Tuesday (May 19) — but he likely didn't mean it. In his defense, Lushsux has been taunting 50 for quite some time.  His specialty is taking the rap vet's face and combining it with pop culture figures such as Tekashi 6ix9ine, Donald Trump, Oprah Winfrey, Taylor Swift and, most recently, Mike Tyson.
Although the recent 6ix9ine mashup appeared to push 50 over the edge. On May 4, the television mogul shared an Instagram photo of the mural and wrote, "I'm sick of this shit. he think i can't find his ass in australia. i'm a have a knot put right on his fucking head."
Well, somebody apparently took care of that for him.