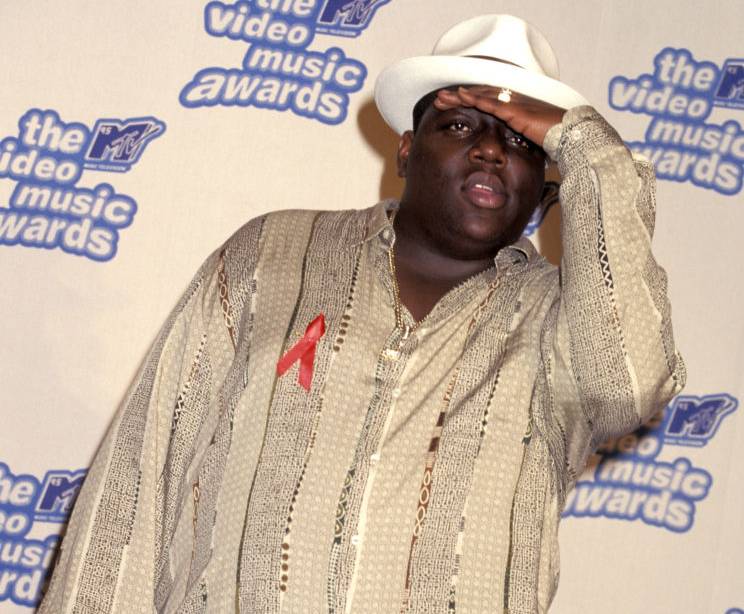 It has been nearly 15 years since The Notorious B.I.G.'s swan album — Duets: The Final Chapter — was released and supposedly emptied the late rap legend's vault.
According to Statik Selektah, however, there was a little more heat left in the furnace. On Sunday (April 26), the tenured producer unleashed a new Biggie single titled "Bastard Child," which opens with a never-before-heard verse.
"Steps out the pad with a duffle bag/All the guns I had, sippin' Granddad/'Bout to make his mama sad," the slick-tongued Brooklyn lyricist quips on the onset. The second verse originally appeared on the "Juicy" star's first posthumous album Born Again in 1999 the track "Hope You Niggas Sleep."
Statik shared his surprise with GroovyTracks that the vocals had been hidden for so long.
"It's from a session, I can't believe no-one ever used it," he says. "I also have Jadakiss on 'Mo Money Mo Problems'. Crazy. He was on the original."
He also explained he's just leaving the record for the e-streets and Audiomack for now.
Quarantine life appears to be unearthing a Biggie renaissance of sorts on social media. Not long after Statik unveiled his record, Joe Lyons, an independent creative director for media projects, announced that he was putting together a special Instagram Live Biggie mixshow on May 14 — complete with "rare demos and freestyles." Statik also credited Lyons with reminding him to put the song out.
Stream The Notorious B.I.G and Statik Selektah's "Bastard Child" below."