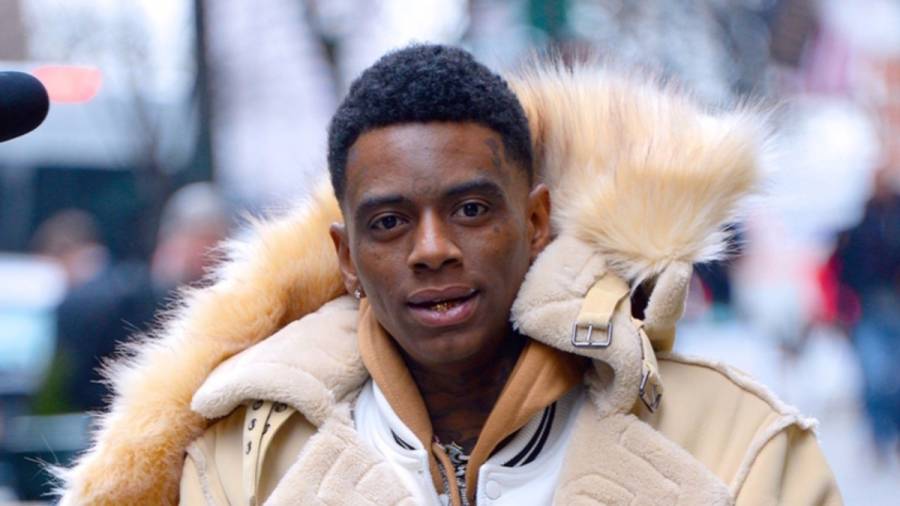 Soulja Boy could end up paying big time for ignoring a lawsuit.
The "Pretty Boy Swag" rapper has yet to respond to a suit from ex-girlfriend Kayla Myers and now she's seeking a default judgment. According to documents obtained by The Blast on Friday (July 3), Myers is requesting the court award her just over $2 million in damages. The judge has yet to rule.
Myers alleges the Atlanta native assaulted her and held her hostage for six hours at his Malibu home last February, and filed suit against him in January. According to the filed documents, Myers says her ex tied her up with duct tape and kicked her in the stomach and was only released after performing oral sex on his female assistant.
Upon reporting the incident to authorities, the Ventura County Sheriff's Department issued a search warrant for Soulja's home that immediately turned up ammunition, which resulted in a probation violation and subsequent jail time. After serving just over three months of his eight month sentence, he was released in July 2019 on good behavior.
Since then, Soulja has reportedly hit it big with his soap company amid the coronavirus pandemic, so there should be funds on standby if need be. Shortly after revealing his partnership with The Soap Company in a March interview with The Breakfast Club, TMZ confirmed they tripled their profits over the two months since the virus had been announced.