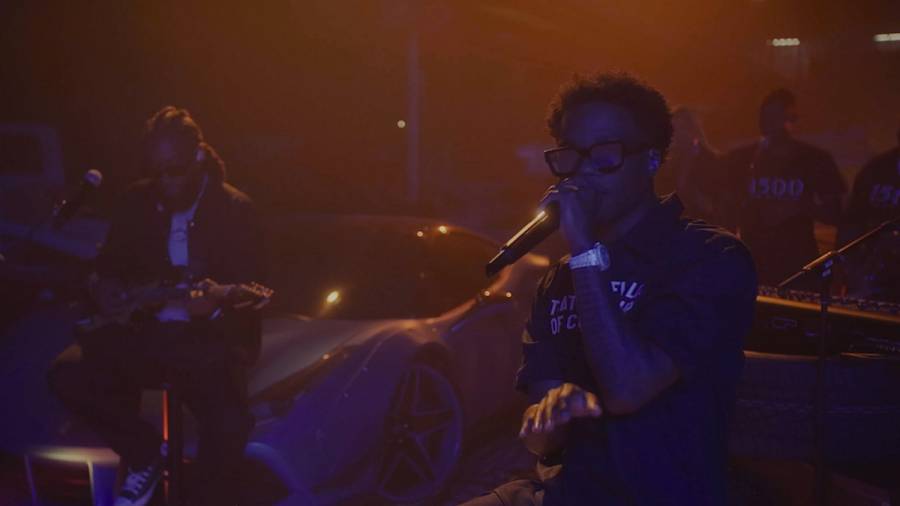 Burbank, CA – Roddy Ricch added a new wrinkle to NPR's Tiny Desk (Home) Concerts by bringing it to West Coast Customs. The Atlantic Records artist set up shop at the famed auto garage, bringing along Ty Dolla $ign for a special performance backed by hitmaking ensemble 1500 Or Nothin.
The multi-platinum selling rapper staged his concert at West Coast Customs due to the COVID-19 pandemic, which has forced NPR's series to shift to remote editions. While other artists have performed from their couches and home studios, Roddy opted to pull off something more elaborate out in California.
Roddy's setlist features live renditions of "Perfect Time," the Ty Dolla $ign-assisted "Bacc Seat," "High Fashion" and "War Baby." All four songs come from his debut album Please Excuse Me For Being Antisocial, which reached No. 1 on the Billboard 200.
Surprisingly, Roddy's set doesn't include his smash hits "Rockstar" and "The Box." The Compton native may be giving the latter a break following its 2020 dominance, including an 11-week run at the top of the Hot 100 chart.
Watch Roddy's Tiny Desk Concert above and revisit his rise to stardom below.