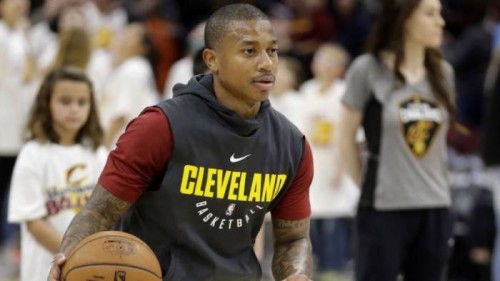 Cavaliers fans and fans the NBA have a reason to smile today.
As we move into the year 2018, the Cleveland Cavs are making moves to strength their roster as they look to make their run during the second half the season.
Following morning meetings and practice today, Cavs head coach made the announcement that Cavs point guard Isaiah Thomas will make his season debut tomorrow night when the Cavs face the Portland Trailblazers. Coach Lue said that as now, Thomas will come f the bench and be under a minutes restriction. It is also believed that Isaiah Thomas will not play on Wednesday night (Jan. 3rd) when the Cavaliers face Kyrie Irving and the Boston Celtics.
The NBA just got a lot better when the return Isaiah Thomas. Catch the Cavs vs. Blazers on Tuesday night on NBATV. Stay tuned to HHS1987. Follow @eldorado2452 on Twitter and Instagram for all your sports news.