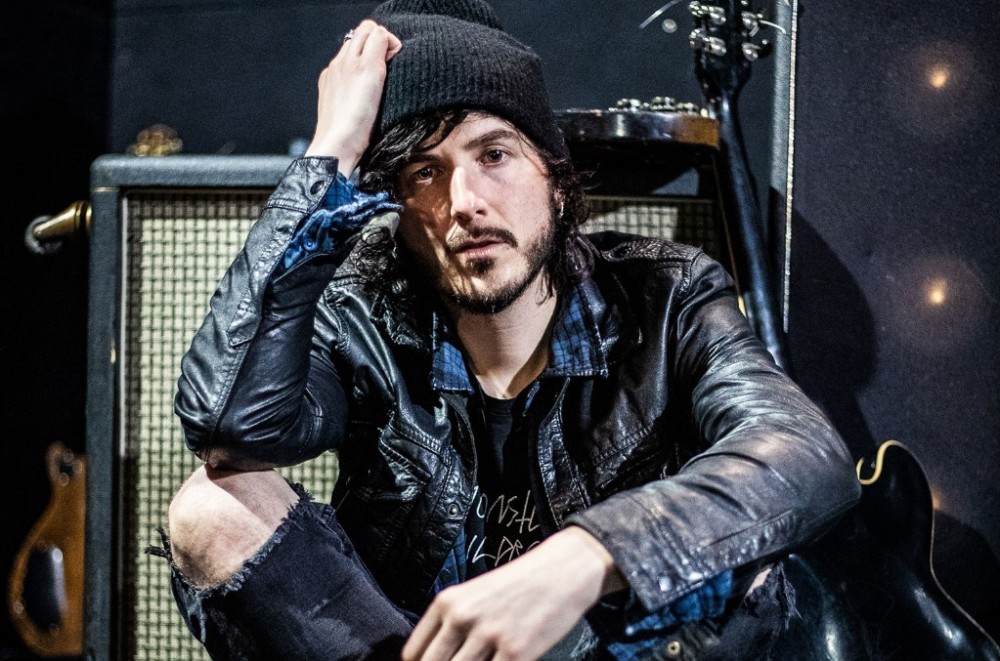 For Reignwolf frontman Jordon Cook, the isolation of quarantine has both focused and furrowed the creative process where the entire world is experiencing a surreal moment in time together while also being confined and forcibly kept apart.
It's that contradiction that sets the tone for a new song and video from Reignwolf, the first in more than a year, premiering exclusively today at Billboard.
Recorded in Saskatoon, Saskatchewan, "Cabin Fever" is a frenzied ode to the confined socially isolated mind, recorded on an old analog four track and filmed in the garage of his childhood home.
After watching hundreds of artists stream performances from their living room, Cook tells Billboard the original plan was to stream his signature Thrash and Dash from inside of his garage.
"There is something about how the light slowly fills the space as the garage door opens and then pulls away again as it closes," Jordan says.
After a few solo rehearsals, Cook said the acoustics of the space wouldn't work for the energetic impromptu sets he has performed in front of Wrigley Field and on the Venice Beach boardwalk.
But all was not lost, the experience led Cook to write "Cabin Fever," a tense and frantically paced track that will feel familiar to fans of Reignwolf's 2019 album Hear Me Out while pushing listeners into a new headspace for Cook.
"The garage is this place where we take things in our own hands," he told Billboard. "I had never set up the garage the way I would set up for a show, but I felt like I was tricking myself for a moment because I couldn't perform in front of fans."
The video was filmed in about six takes by friend Stephen Hunt, who also edited and produced the video, which shows a rare closeup portrait of Cook and the visual intensity of his live shows.
"I was feeling a lot of tension and unease," said Jordan, who was supposed to stage a tour for Reignwolf in April. "It's very difficult when you're told you can experience the world outside of your home. I'm used to seeing my friends. I'm used to seeing my family and I'm in this house alone. That's why this video feels so intense — if I can't give you a Reignwolf show, Im doing to do everything i can to give you the next best thing."