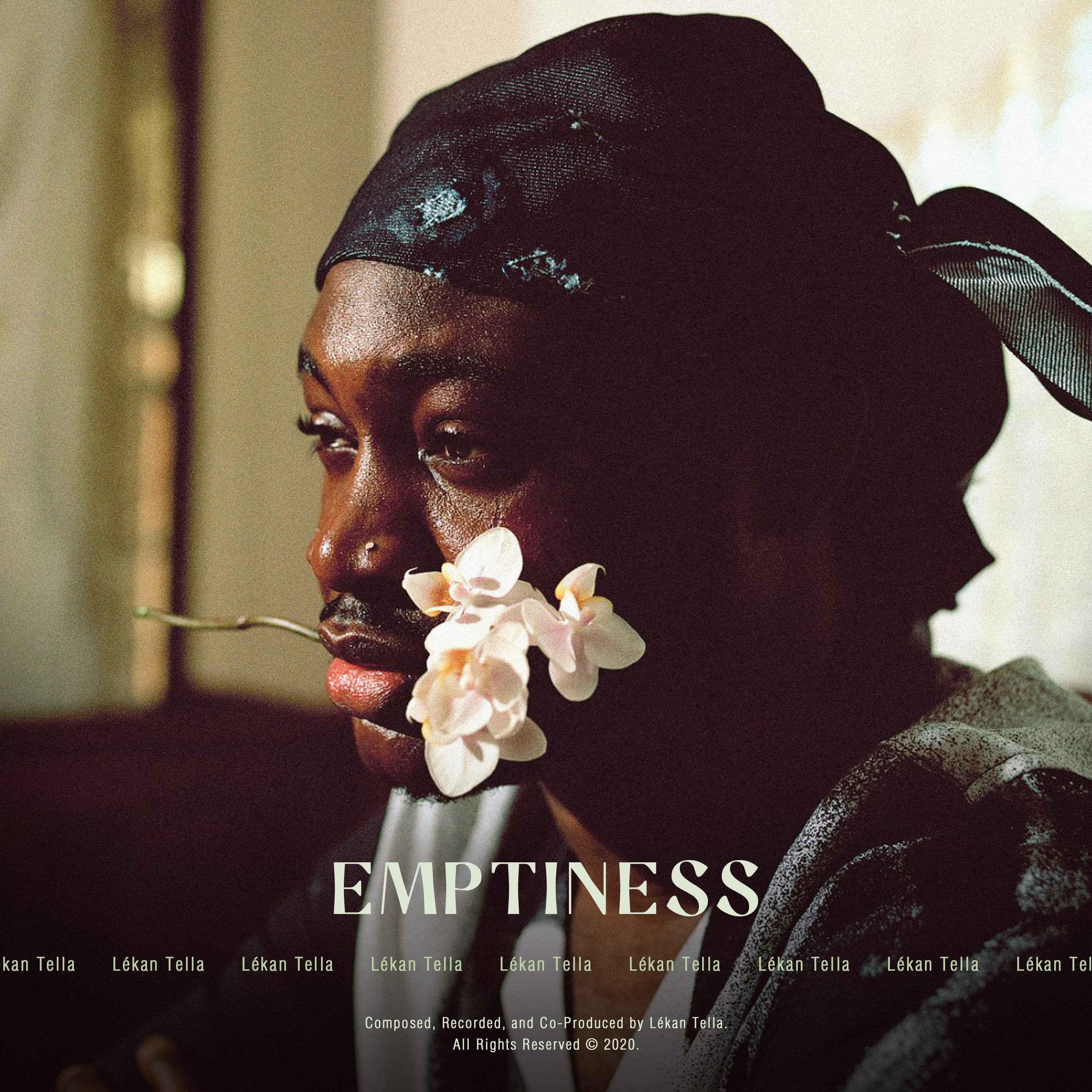 Lékan Tella goes dark. 
Just hours ago, Nigerian-American singer-songwriter, Lékan Tella, dropped his debut single "Emptiness". 
We have the distinct pleasure to introduce this incredibly talented artist to our audience, with a song that displays his vivid creativity and sensitivity with pure style and groove. 
The song is about how vulnerable one finds himself when smitten with love, and as the lyrics say:
"There's nothing to say to you, that could show, but I know
That you feel heat through my hands" 
Soft and soulful hymns mixed with soothing retro tones bring the uniquely appealing mixture of a major and timeless song, without forgetting to mention Lékan Tella's hypnotic vocal performance, bursting with elegance, groove, and sensual vibes. 
His biggest weapon lies in the duality of his cultural backgrounds, giving him multiple sources of inspiration, a journey with many pit stops from R&B, to retro funk and 80's pop. 
"I don't have a message. I see my music as documenting the full spectrum of what I know to be the human experience. In that spectrum, there is love, depression, joy, happiness, lust, desire, passion, truth, maturity, self-reflection, confusion, doubt, loneliness, unity, wholeness, and many other facets yet to be discovered". 
"Emptiness" is just to hold fans over until the next single drops, we are told he has a lineup of hits coming up. He transports us; listeners into his very own private world, as the music paints vivid pictures of his artistic vision and signature sound throughout this over-three-minute urban masterpiece. 
Stream Emptiness below: