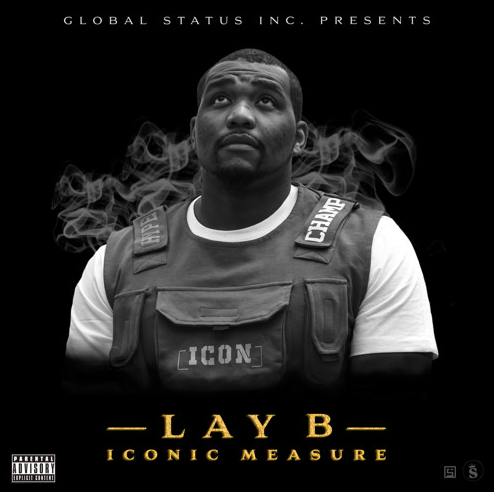 Global Status Inc. signee Lay B releases his debut full project, an EP titled Iconic Measure, as well as a single, "Grime". Since the release of his debut joint, "Rags 2 Riches," featured on The Source, Lay B has been masterfully and rapidly climbing-up the ladder of success. His professional team at Global Status Inc. have helped him take the right decisions, both artistically and professionally, led by its inspiring CEO John "Lared" Cornett.
The rapper, poet, and powerful performer is becoming one of the most complete artists in the game, exposing a vivid creativity as well as the hard work he's put in all over the years.
Lay B was first influenced by his rapper father to start rapping, and the young Lay B would imitate his every move while taking beats from his own catalogue to practice his verses. Throughout the years, Lay B's rap evolved and transformed, from a strictly raw form of the genre and lyrical rapping to now being able to master all sides of the craft including mix, input, melodies, and transform his life experiences into his signature sound. Iconic Measure is a 3-track EP that includes the explosive "Amnesia," "Made Me," and You Don't Love Me," while "Grime," released separately, is a powerhouse rap track that will set the urban scene on fire with its flawless and smooth flow over an equally astonishing soundtrack.