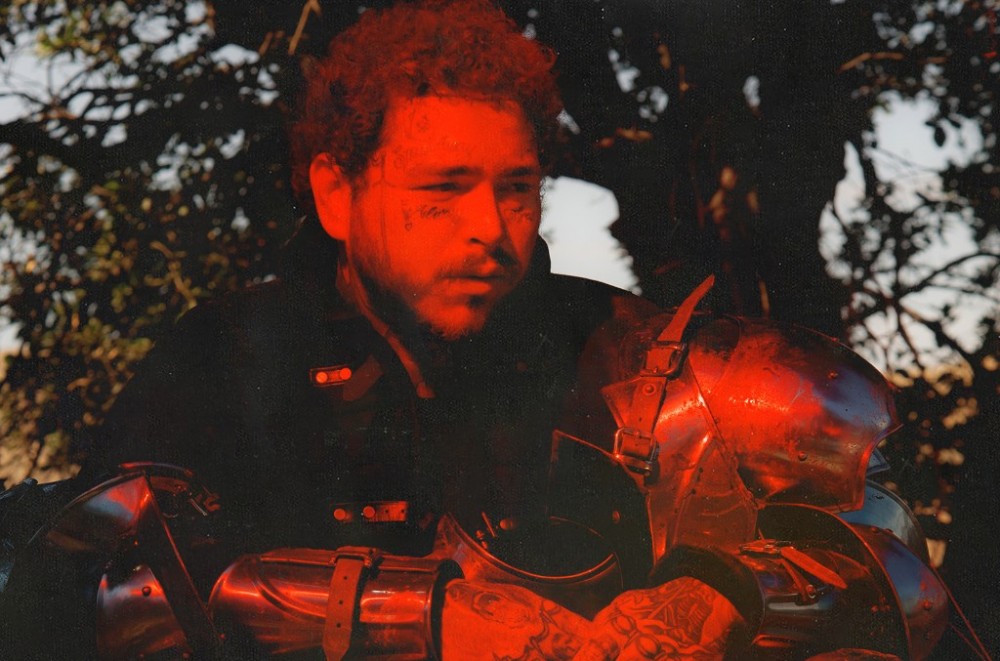 Post Malone has Kurt Cobain's face tattooed on his finger, Nirvana's "Stay Away" song title tattooed above his eyebrow, and a Courtney Love stamp of approval for his tribute livestream concert set for Friday night (April 24).
The 24-year-old artist will bring back the Seattle grunge band's fan favorites and beloved hits right from his home while streaming the set on his YouTube channel. Maybe he'll bring back his notorious cover of "All Apologies," which he performed at Boston's House of Blues in 2017 and has garnered nearly 4 million views on YouTube.
But that number doesn't compare to the $5 million that Google has already pledged to Post's gig, which also serves as a benefit concert to help The United Nations Foundation's COVID-19 Solidarity Response Fund for the World Health Organization. To get more information about the livestream event, fans can text (817) 270-6440.
Love might be watching from a distance after showing her affection and giving her blessing to Malone for hosting the event. The Hole frontwoman also thanked her late husband "mighty kc for writing these songs with your elegant and monkeyed hands that the kids still want to sing and play and hear and use to fight and hunt and cure and heal and eradicate this f—ing covid19 virus," she wrote Thursday on Instagram.
Watch Malone's Nirvana tribute show starting at 6 p.m. ET below.