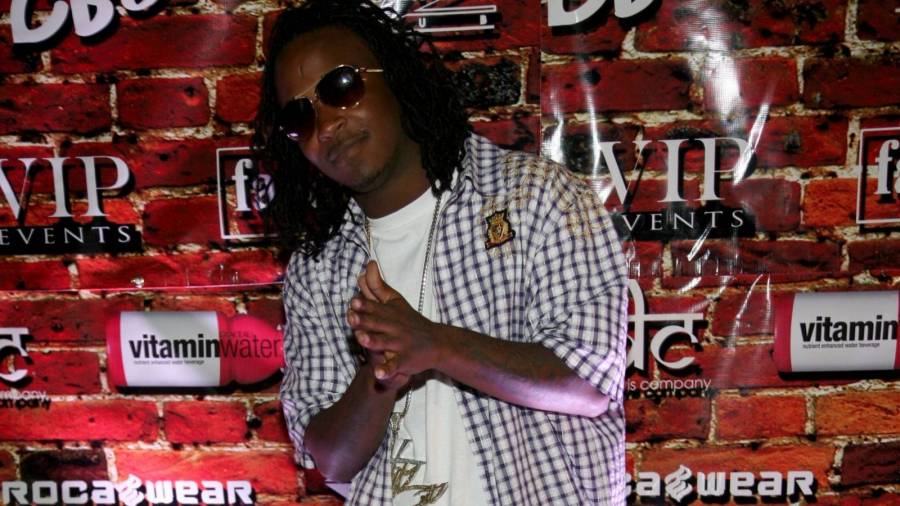 Kinloch, MO – Rapper Huey, widely known for his 2007 hit "Pop, Lock & Drop It," was reportedly shot and killed in St. Louis on Thursday night (June 25). According to Fox2 News, the incident occurred at his Kinloch home shortly before 11 p.m. local time.
Police say Huey (born Lawrence Franks) was transported to a local hospital with a gunshot wound and pronounced dead soon after his arrival. A 21-year-old male victim of the same shooting also showed up to the Ferguson Police Department with a gunshot wound, but he's expected to survive.
Investigators report up to 10 people were present at the time of the shooting. Police have made no arrest at this time.
Huey was introduced to the Vice President of A&R at Jive Records Mickey "MeMpHiTz" Wright after "Pop, Lock & Drop It" became a local favorite. His debut album for the label, Notebook Paper, arrived mid-2007 and hit No. 26 on the Billboard 200 chart and No. 10 on the Top R&B/Hip-Hop Albums chart.
Meanwhile, "Pop, Lock & Drop It" peaked at No. 6 on the Billboard Hot 100, marking the biggest single of his career.
His sophomore album Redemption arrived in 2010 and spawned the single "Smile & Wave," which never quite saw the same success as his inaugural release. In 2013, he announced he'd signed with Waka Flocka Flame's label Brick Squad Monopoly and was working on a third album. He eventually released the mixtape Project H in 2014 before focusing on other ventures.
Huey was 31 when he was killed and is survived by a 13-year-old daughter.