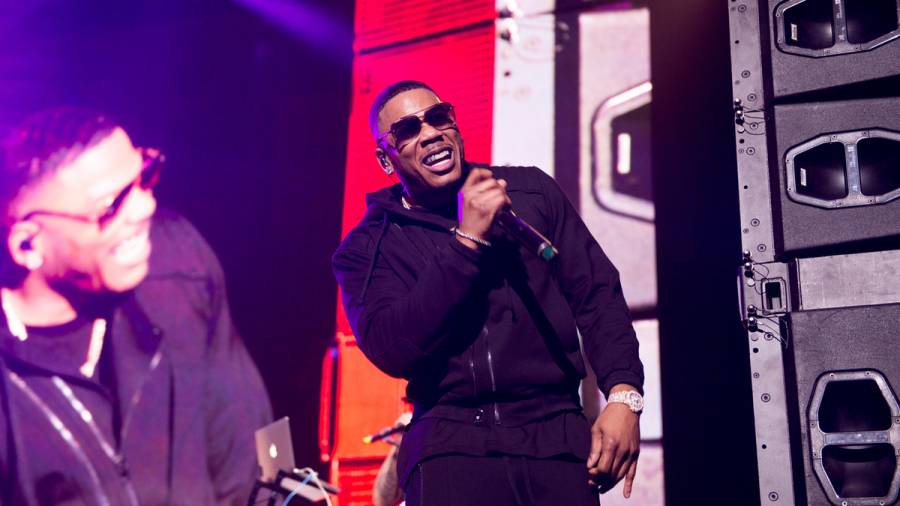 Hip Hop may find its way back on the country charts thanks to Nelly. Country star Kane Brown has enlisted the diamond-selling rapper for a remix of his "Cool Again" single.
Nelly teased the upcoming collaboration in an Instagram livestream, which he later shared on his main account.
"Me and lil bro @kanebrown_music …!!!" he wrote in the caption. "After video shoot..! We both lit..!! New @kanebrown_music ft @nelly."
In the clip, Nelly said, "Me and nephew did a video today for one of the dopest tracks I've done thus far. And I wanna thank nephew Kane Brown for allowing me to be a part of it. So, y'all gone see that shit real soon."
Nelly is no stranger to country music, most famously collaborating with Tim McGraw on the hit single "Over and Over" in 2004. The track peaked at No. 3 on the Billboard Hot 100 and was certified platinum by the Recording Industry Association of America (RIAA).
Almost a decade later, Nelly jumped on the remix of Florida Georgia Line's "Cruise" in 2013. The original version of the song reached No. 1 on Billboard's Hot Country Songs chart and peaked at No. 4 on the Hot 100.
Brown's "Cool Again" made it to No. 12 on the Hot Country Songs and No. 68 on the Hot 100 in May. The assist from Nelly may provide a boost to the lead single for the multi-platinum selling artist's next EP, which is due out later this year.
Revisit Nelly's past country collabs below.