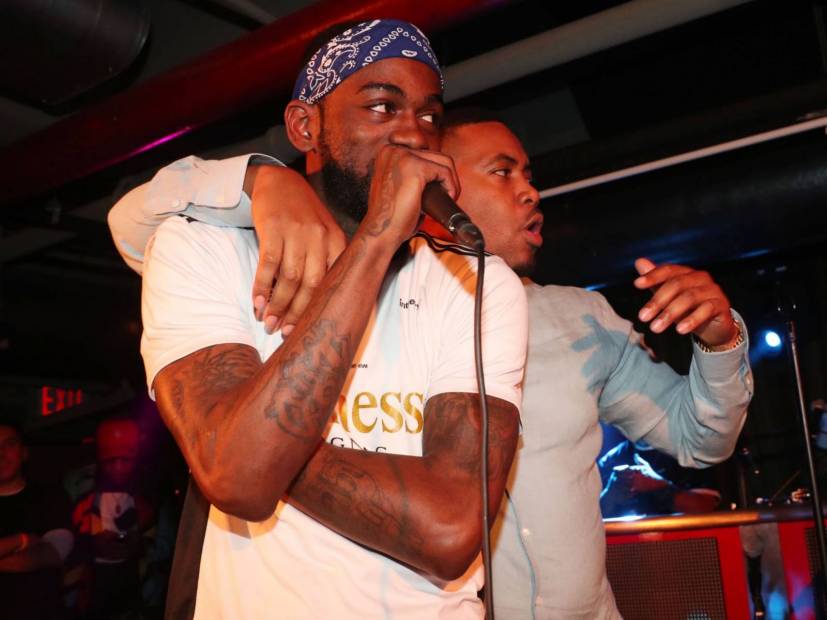 Kiing Shooter, who is currently signed to Nas and Jungle's Mass Appeal offshoot Street Dream Records, has reportedly died. According to fellow Hip Hop artist Big Twins, the Queensbridge native passed away from COVID-19, which he allegedly contracted while hospitalized for liver problems.
"Kiing Shooter was one of the new guys coming up in Queensbridge," Big Twins told GroovyTracks. "Nas just signed 'em to Street Dream Records. He was coming with it. What's crazy is that Alchemist just hit me three days ago, asking me, 'Who's this dude Shooter? He's nice.'
"He was the one that broke through the most, getting hundreds of thousands of views on YouTube and really coming with it. Me and his father go way back … we used to play basketball together and he used to date my older sister. But Shooter next up to represent the Bridge … I'm stunned today. Rest in peace Shooter."
On April 24, Shooter — real name William Daniels — shared an Instagram photo of himself laying on a hospital bed. In the caption, he insinuated alcohol had become an issue.
"This Can't Be Life," he wrote. "I Said Henny Was Stronger Than The Rona I Ain't Kno It Was That Strong. No More Drinkin For Me."
Shooter was an affiliate and longtime friend of Harlem MC Dave East. In 2017, he released several freestyles with East and eventually released his own single in June 2018 called "They Say."
His debut EP Fucc The Doubters arrived a couple of months later and featured from East, Don Q and Mac. He followed up with his second EP No Turning Bacc last April 20 and his debut solo album Still Outside in March.
Shooter was 24.