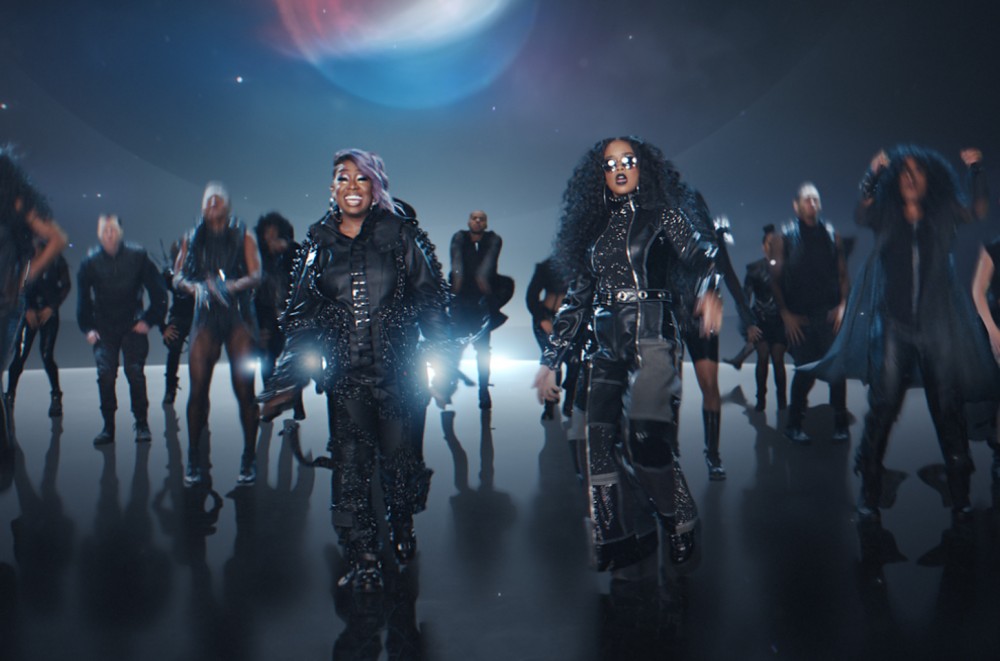 Missy Elliott is back with the latest Pepsi Super Bowl commercial and she's brought H.E.R. along for the ride. Pepsi Zero Sugar debuted the 30-second teaser on Wednesday (Jan. 29), which finds the musically-brilliant pair reimagining The Rolling Stones' "Paint It Black" with an innovative visual.
H.E.R. takes a sip of the matte Pepsi Zero Sugar can and runs through a brick wall to meet up with Missy in a blacked-out universe, as Elliott lays down a new hard-hitting verse over a beat she co-produced with one of her longtime friends in Timbaland.
"I've been following H.E.R.'s career closely; her talent is undeniable," Missy said in a statement of the Super Bowl LIV ad. "When the opportunity came up, to not just work together but collaborate and create something all our own, we had to make it happen. I called up Timbaland and Sean Bankhead, I got the best of the best to make sure we brought the noise and did Pepsi Zero Sugar right."
There wasn't a chance the "Hard Place" singer was turning down the opportunity to work alongside a legend like Missy. "Everything about this experience — from the music, to the shoot, to the collaboration with an icon like Missy — it was really special," she said. "Pepsi gave us the creative liberty and platform to create this song and the video, it's an honor and I think people will appreciate how real we tried to be with the final product."
Check out the commercial for yourself below.