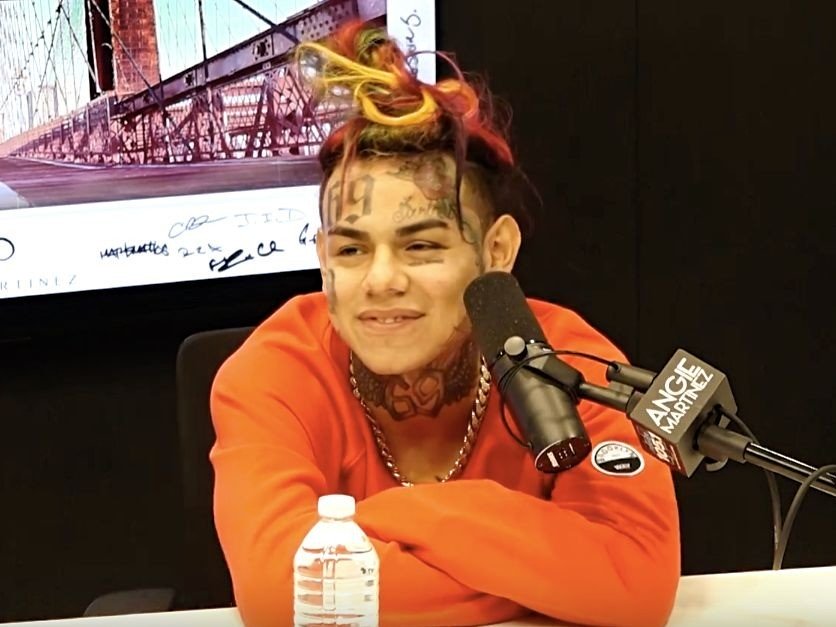 The first official trailer for Spotify's podcast about the rise and fall of Tekashi 6ix9ine has arrived.
Narrated by longtime radio host Angie Martinez, The Infamous: The Tekashi 6ix9ine Story is an investigative podcast that "gives listeners an inside view" of the embattled rapper's trials and tribulations and features interviews with all of the key players. 
As described in the trailer, the Brooklyn high school drop out went from working at a local deli to being one of the most popular rappers of 2018. He worked with everyone from Kanye West and Nicki Minaj to The Game and 50 Cent, racking up millions of views on his music videos in the process.

But in November 2018, he and his former manager Kifano "Shotti" Jordan were arrested for racketeering, which ultimately led to 6ix9ine becoming the government's star witness in its mounting case against the Nine Trey Gangsta Bloods.
For his role in the alleged crimes, 6ix9ine was sentenced to 24 additional months in prison in December 2019. The podcast will go over everything that led up the sentence and more beginning on January 28, exclusively on Spotify.
Listen to the trailer above.