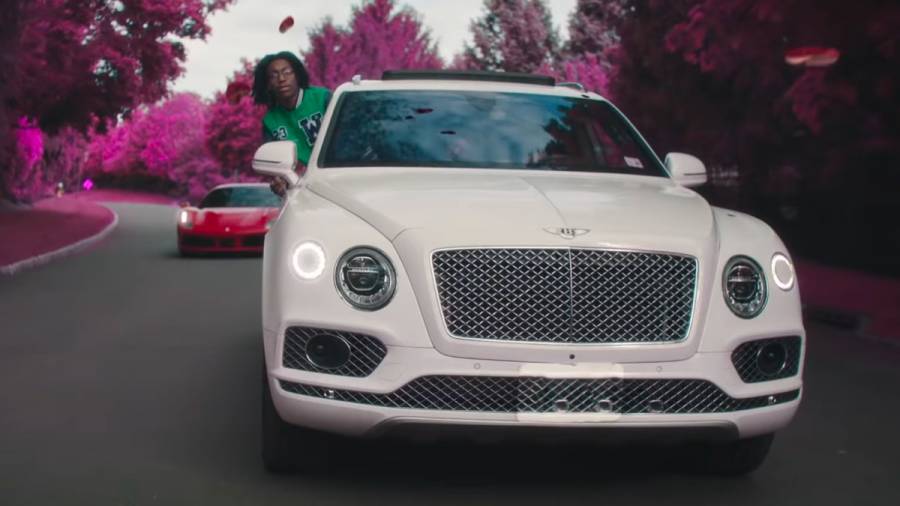 New York, NY – Weeks after releasing the song on streaming services, Lil Tecca arrives with the music video to his new single "Out of Love."
The video finds the 17-year-old lost in his daydreams over the woes of young love, alternating between sitting atop a cloud of balloons in the sky and turning up with his bros at their mansion. The Omar Jones-directed visual features a callback to videos of the 90s as well, showing a few teen girls fawning over Tecca in their bedroom adorned with posters of the young rapper.
Midway through the song, Tecca addresses his adolescent love with the lyrics, "She wanna pop it, lock it, drop it, I'm so up, stop it/Tinted windows ridin' 'round 'cause I'm poppin'/She wanna come, my bitch showin' no love/Toxic" — an inadvertent but raw nod to St. Louis rapper Huey's signature hit. The 32-year-old was reportedly gunned down on June 25 in his neighborhood.
Produced by Internet Money's Nick Mira and Taz Taylor, "Out of Love" will appear on Do They Really Love You, Tecca's forthcoming joint project with the hitmaking duo. The effort will be only the teen's second project to date, following his 2019 debut, We Love You Tecca.
Though the late Juice Wrld was the only other featured artist, the 18-track mixtape was a huge success and debuted at No. 4 on the Billboard 200, fueled by the popularity of its lead single, "Ransom." To date, the song has surpassed one billion cumulative streams and has been certified double platinum by the RIAA.
Watch the video for "Out Of Love" up top and prepare your congratulations. Lil Tecca is amongst the proud class of 2020 high school graduates.