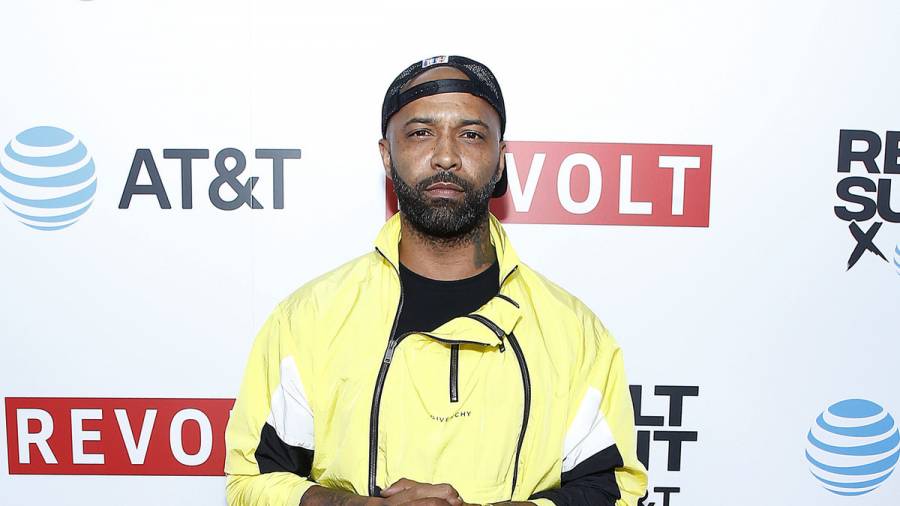 Troy Ave challenged Joe Budden to take a drug test and got an invitation to fight instead. On an episode of The Joe Budden Podcast, the rapper-turned-podcaster offered to run the fade with Ave over a proposed $50,000 bet to prove the former Slaughterhouse member isn't a junkie.
"Let's do $50,000 — you take a drug test and I guarantee you're on something more than weed," Ave said on The Facto Show. "I guarantee you! $50,000 — I'll give you $50,000 in cash if there's nothing more in there than weed and you give me $50,000 [in] cash if it is. Matter of fact, I'll bet you two to one. You give me $25,000 [in] cash. These fucking people, man."
The BSB Records MC shared the clip from his podcast and start scheming about side beats in the Instagram post's caption.
"I guess opposites don't attract because fake niggaz always gotta start problems with me," he wrote. "Taking all side bets !!! 2-1 odds 'THE FACTO SHOW' in Las Vegas gon be lit this wknd DM me for details."
Budden addressed Ave's challenge on his eponymous podcast, countering with his own idea for a bet.
"Troy Ave, I'll beat you up," he said. "Bet $50,000 on that. The end. My 50 to your 50. Walk around the corner somewhere and I'll put your face underneath a sewer, my nigga. Stop talking about me, honestly."
He added, "For the niggas that keep talking about [me], I'm telling you, I'm gonna change it up."
Ave's been beefing with Budden for years, notably dissing him on the 2017 track "Press Spray." When Ave launched The Facto Show in May, he began taking shots at Budden again.
"Hoe Buttons, Joe Budden, you emotional muthafucka," he said. "That nigga's always emotional, man. I don't know what the fuck is going on. I think it's the drugs. He's a fucking junkie, man. I think it's the drugs."
Ave also speculated, "I think Hoe Buttons, Joe Budden, might be emotional because I would say me and Fab probably fucked all the women that he's ever loved in his life. Between the two of us, we fucked every woman that he's loved. So maybe it's like a Desert Storm thing where he don't really go at Fab and he might throw a little shot at me or whatever."
Listen to Budden's response to Ave below.