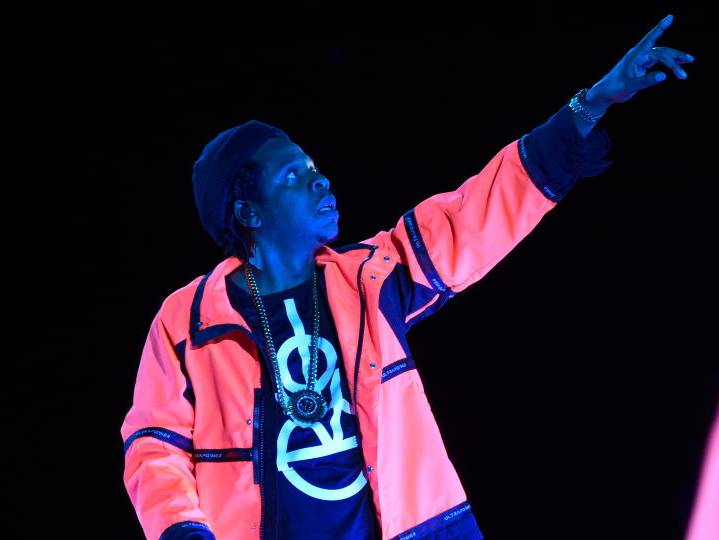 JAY-Z has been enjoying a lot of the new music that's been dropping this year and gathered some of his favorites for fans to enjoy on TIDAL.
Hov dropped a playlist titled "JAY-Z: Couple Songs From 2020 (So Far)" on Tuesday (May 19), as part of a T-Mobile promotion granting new users of the cell phone service a free three-month Tidal subscription along with access to additional celebrity-curated playlists. Featuring 20 songs, the list includes everything from Beyoncé and Megan Thee Stallion to Fiona Apple, Drake, Westside Gunn, Polo G and more.
Get TIDAL free for three months in the #TMobileTuesdays app, and listen to @S_C_'s playlist especially curated for @TMobile: https://t.co/R5WZZAgWUn pic.twitter.com/dIIAuXClqL

— TIDAL (@TIDAL) May 19, 2020
Hov's name has been mentioned in Verzuz conversations as of late, with both Snoop Dogg and DMX challenging him to a battle. Though the Brooklyn rapper has yet to respond to either, N.O.R.E. is claiming that Eminem is down to challenge X instead.
"This moment is so Legend !!!" he wrote with a photo of himself and X on Sunday (May 17). "3 minutes before this @therealswizzz CALLS X and says Eminem is down for that smoke and X SAY HE CAN GET BUT I STILL WANT JAY HAHA SO CLASSIC BEHIND THE SCENES SHIT SORRY IF I WASNT POST TO SAY NOTHING but I had to DMX VS SLIM SHADY??? What y'all think??? I'm riding wit the DOG!!!"
No official battle has been confirmed as of yet.
Stream the full "Jay-Z: Couple Songs From 2020 (So Far)" playlist below.