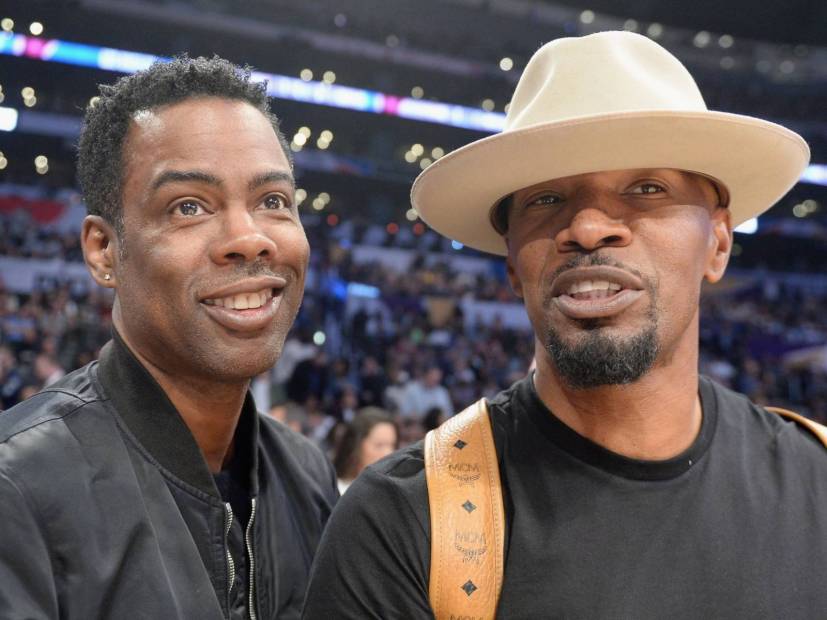 The music community is still mourning the loss of record executive Andre Harrell who passed away from heart failure earlier this month at the age of 59.
To honor his legacy, a tribute special called "Mr. Champagne and Bubbles" (one of Harrell's nicknames) will air on Sunday night (May 24) at 7 p.m. EST and feature appearances from Chris Rock, Mariah Carey, Jamie Foxx, Babyface, Naomi Campbell, Lee Daniels, Clarence Avant, Russell Simmons, Kimora Lee Simmons, Robin Thicke and more.
Executive produced by Wendy Credle, the show will air commercial free on BET, BET Jams, BET Soul and REVOLT TV, where Harrell served as vice chairman.
"There is a divine message when a soul as bright as Andre's, Mr. Champagne & Bubbles, the official life of the party, chooses to transition during a time when so many people who's lives he touched so deeply, cannot get together to console each other, to share joy-filled stories, and to do the 'hampty hamps' two-step in the name of his love," Credle said in a statement. "This tribute is our gift to Andre.
"When his day came, Andre said, 'Listen, if they ain't playing Frankie Beverly and Maze's 'Before I Let Go' at my funeral, guess what, I ain't going.' He said, 'I don't want a funeral. I want a party.' Well, Andre, in the words of Frankie, 'You made us happy, this you can bet, you stood right beside us and we won't forget.'"
Harrell got his start with Simmons at Rush Productions and later, Def Jam Recordings. He ultimately founded Uptown Records and was responsible for discovering Sean "Diddy" Combs, Mary J. Blige and several other impactful artists.
In the wake of Harrell's death, Blige and Diddy were among the many who penned heartfelt tributes to him on social media.
"I honestly still can't believe it," Diddy captioned an Instagram video. "I've got to give myself the reality of this in doses. Because I can't even handle this. I hope to God that you are all blessed to have someone in your life that loves you and believes in you like this man believed in me. I'm going to miss him so much. I can't even imagine life without Dre. God bless @gianni, @onealmcknight and the rest of the family."