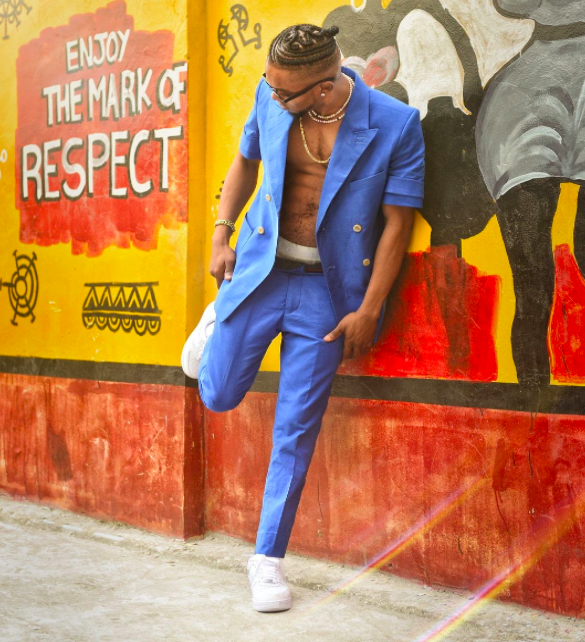 An upcoming Nigerian artist Icebeatchillz, formerly known as Ice Beat, announces the release of his self-produced Afro-dancehall single titled "Area," featuring international dancehall legend, Beenie Man.

The visuals created for the much anticipated single "Area" were shot in Jamaica and Nigeria, directed by Adasa Cookey, and co-directed by Jamaican video director, Steven Bernard.

Despite his deep fascination with the technical side of music, Ice began as an admirably talented soccer player so it is no surprise that the video opens with a scene of several young people preparing to start a football match, while beautiful young ladies are waving to Icebeatchillz as he sings, "She have me watchin' Thinkin' I'm thinkin' If I ever touch her the lesson she go learn."
The music video continues to the scene where Ice is making music with a girl in the studio in a very cozy atmosphere. Beenie Man hasn't been pushed aside and he also has a 'maleficent' and 'enchanting' lady to sing about as well.
Overall, this summer-filled song about a guy's fantasy to chase a beautiful woman along with the positive, flamboyant visuals that remind us of the music video for DJ Khaled's "Wild Thoughts" featuring Rihanna and Bryson Tiller, is showing us the beautiful and careless side of life, the free hug we all need in these harsh times that the year of 2020 is bringing to us turn by turn.

Get your personal dose of this free hug by hitting the play button below and dive into the soothing vibes and moods of Afro-dancehall, r&b, and reggae sounds.