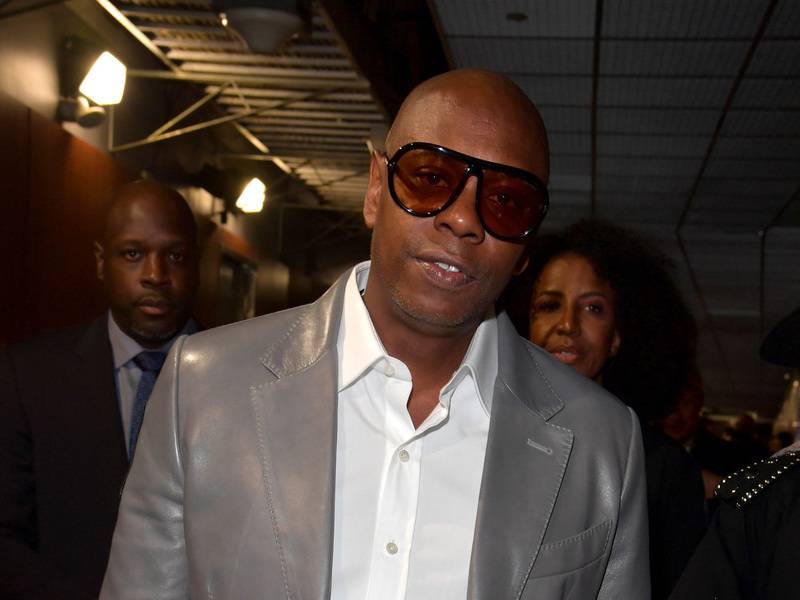 Los Angeles, CA – Dave Chappelle had a simple reason for not accepting his Best Comedy Album award at the 2020 Grammys on Sunday night (January 26). The Mark Twain Prize winner wasn't avoiding an acceptance speech or skipping the ceremony — he just couldn't make it to the Staples Center in time.
In response to questions regarding his whereabouts from Page Six and Vulture, a representative for the comedian revealed he was merely running late due to traffic.
"Wish I had a better answer, but it was nothing more than #LATraffic," the rep noted.
Presenters Brandi Carlile and Tanya Tucker accepted the award on Chappelle's behalf since he wasn't in the audience when the Best Comedy Album winner was announced. Yet some viewers were puzzled by his absence when they noticed him in the crowd later that night.
At one point, Chappelle was even sitting with the aforementioned Carlile (as seen in the above photo). But as it turns out, the former Comedy Central star was nothing more than fashionably late.
Chappelle won the Grammy for Best Comedy Album for his Netflix standup special Sticks & Stones. The win marked his third consecutive victory in the category.
Check out the other 2020 Grammy winners here.