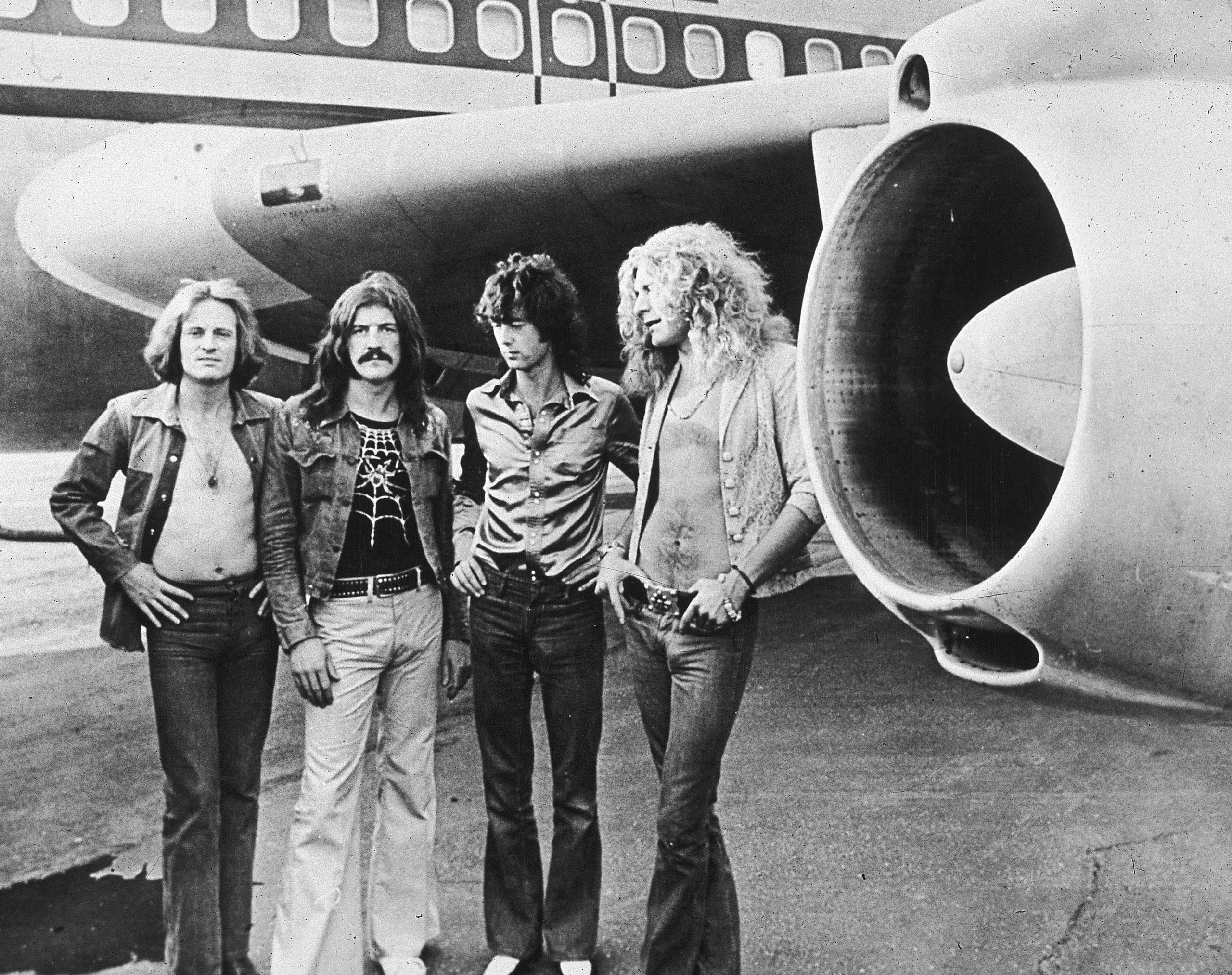 Houses Of The Holy, the fifth Led Zeppelin album and the first not to be titled with a number, reached its 50th anniversary on Tuesday. To mark the occasion, Jimmy Page shared "The Seasons," a previously unreleased six-and-a-half-minute instrumental demo that eventually evolved into "The Rain Song."
Notes from Page on this demo and the Houses era:
My original idea for the opening tracks for 'Houses of the Holy' was that a short overture would be a rousing instrumental introduction with layered electric guitars that would segue in to 'The Seasons', later to be titled 'The Rain Song'. Again there would be a contrasting acoustic guitar instrumental movement with mellotron that could lead to the first vocal of the album and the first verse of the song.

'The Seasons' was a memo to myself as a reminder of the sequence of the song and various ideas I'd had for it in its embryonic stage. I'd worked on it over one evening at home. During the routining of the overture now titled 'The Plumpton and Worcester Races', the half time section was born and the overture shaped in to the song, 'The Song Remains The Same'. These rehearsals were done in Puddle Town on the River Piddle in Dorset, UK.

The first set of recordings were done at Olympic Studios with George Chkiantz.

We then came to record at Stargroves, Sir Mick Jagger's country home, and, like Headley Grange, with the Rolling Stones recording truck.

'The Song Remains The Same' was played on a Fender 12 string, the same one used on Becks Bolero, with my trusty Les Paul number 1 on overdubs in a standard turning. The 'Rain Song' was an unorthodox tuning on acoustic and electric guitars. On live shows, it became a work-out feature for the double neck.
Hear "The Seasons" below, and when you're done with that, blast "Over The Hills And Far Away" to celebrate the arrival of spring.