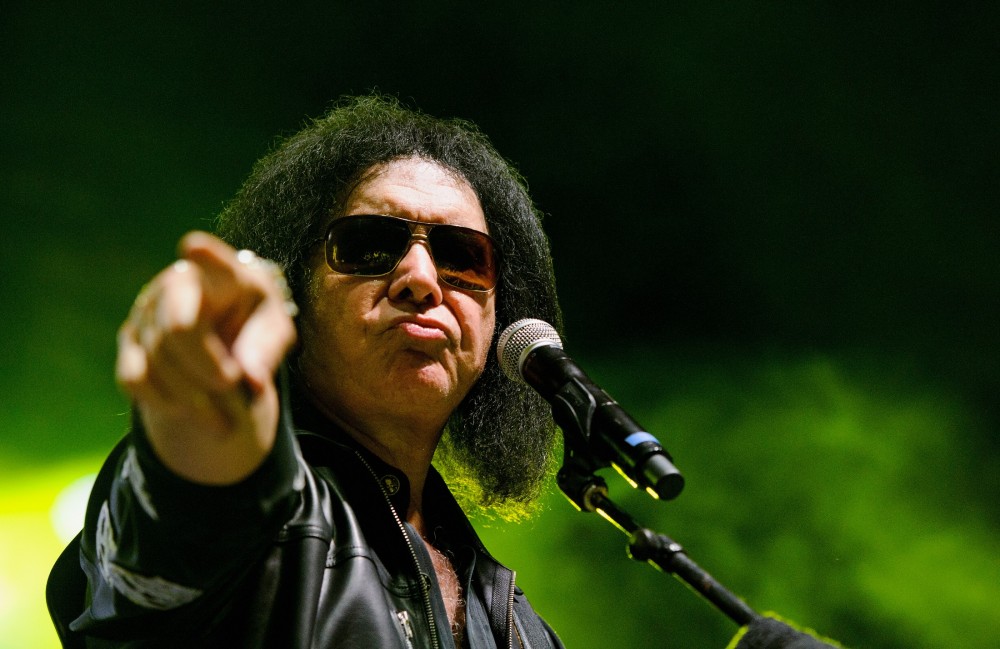 Gene Simmons is getting the last word in this discussion. After the rocker shared a photo on Twitter of a fan wearing a KISS bandana as a makeshift mask on May 2, a follower replied in the comments that cloth masks "don't keep you safe" during the global coronavirus pandemic, a comment that the band's co-founder wasn't going to let slide.
"You are incorrect and misinformed," Simmons began. "The idea of cloth masks or any other kind of mask, is not to protect you. It's to protect everybody else around you inn case you cough or talk. It's not about you, David. It's about protecting everybody else. From you."
When another follower chimed in to claim that urging people to wear masks is "social pressuring" because masks don't prevent the spread of viruses, Simmons kindly wished them "good health" and urged, "Please wear a mask, to prevent your cough, sneeze or other, from infecting people. Be safe, not sorry."
After a few more such one-on-one conversations, Simmons seemed understandably frustrated and offered up some reading materials to bolster his point that masks are important in flattening the curve during the pandemic. "Some of you believe masks do nothing. False! Even covering your mouth when you sneeze with your HAND (much less a cloth mask) helps cut down germs," he tweeted. "DO YOUR RESEARCH. Don't talk out of your ass … Respectfully."
He kept the conversation going on Sunday (May 3), sharing a CNN video of how far coughs can travel, and reminded his followers to maintain social distancing to help reduce cases of COVID-19.
Though federal health officials originally believed masks were unnecessary when the coronavirus began spreading, new studies have since shown that wearing masks can help prevent new infections. "If everybody does that, we're each protecting each other," Dr. Anthony Fauci, the director of the National Institute of Allergy and Infectious Diseases told PBS in early April.
To help keep fans safe, KISS has launched a new line of face masks featuring images of the band members. Per the rockers' Instagram post, 100 percent of the proceeds will benefit Live Nation's Crew Nation, which is providing aid to touring and venue crews as concerts are canceled in the wake of the global health crisis.