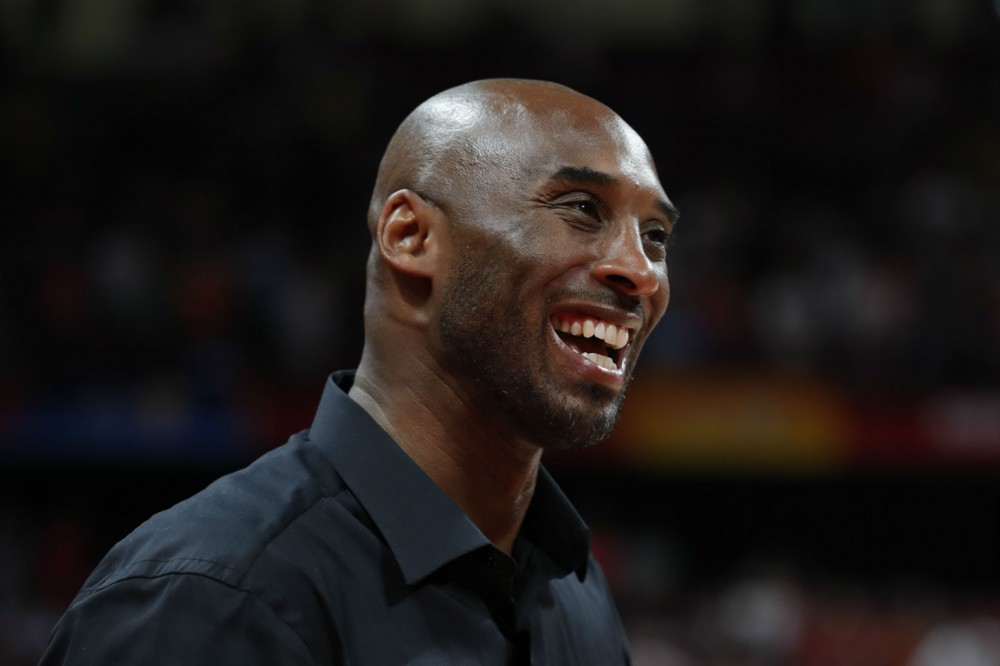 Kobe Bryant tragically passed away Sunday morning (Jan. 26) in a helicopter crash in the hills of Calabasas, Calif. The Los Angeles Times confirmed that among the nine deaths, Bryant's 13-year-old daughter, Gianna, was also onboard. He is survived by his other three daughters and his wife, Vanessa.
There has been an outpouring of support across the globe on social media in response to the shocking news. The legendary baller was just 41 and revered by all of the basketball community for his contributions to the game throughout his celebrated 20-year career with the Los Angeles Lakers.
Kobe's transcendent career was often incorporated into the rhymes of hip-hop's elite throughout the 21st century. With artists such as Lil Wayne, Kanye West, Drake and Nicki Minaj all name-dropping the five-time NBA champion on various tracks, check out a list of 15 times rhymers paid homage to the Black Mamba below.
Lil Wayne, "Kobe" (2009)
"Kobe doin' work/ 2-4 on my shirt/ He the greatest on the court/ And I'm the greatest on the verse/ Going for the fourth ring like it was his first/ Gotta get the bling."
Kanye West, "Ego (Remix)" (2009)
"I had dreams of the league, one day I'd play Kobe/ Or walk up to Puff and he would really know me."
Drake, "Views" (2016)
"Now me and Kobe doin' shots the night before the game/ Still drop 40 with liquor in my system."
Kanye West, "Swagga Like Us" (2008)
"Tryna get that Kobe number, one over Jordan."
Travis Scott, "STARGAZING" (2018)
"I'm way too gold for this beef, feel like I'm Kobe, yeah/ This right here is astronomical."
Rick Ross, "Stay Schemin'" – (2012)
"Kobe 'bout to lose a hundred fifty Ms/ Kobe my n—-, I hate it had to be him/ B—-, you wasn't with me shootin' in the gym."
Nicki Minaj, "Ganja Burn" (2018)
"Still every team's number one pick in the draft/ You could bring anybody, weatherman, pick a day/ I'm Kobe, KD, Kyrie, pick a K."
Chief Keef, "Kobe" (2012)
"Hundred thousand in one pocket, I get paid like I'm Kobe/ When these f— boys play games, man I just play like I'm Kobe."
A Boogie Wit Da Hoodie, "Still Think About You" (2016)
"I shoot up and lean back on some Kobe s—/ They don't know how to pass on some Kobe s—."
Kendrick Lamar, "Untitled 02" (2016)
"Me and Top is like a Kobe and Phil/ A father figure f— with him, you get killed/ F— with me and he will kill you himself."
Young Thug, Check (2015)
"I promise I won't ever quit, b—-, I'm Kobe/ And I whip that white, you can snow me/ Stoner Young Thugger."
ScHoolboy Q, "THat Part" (2016)
"N—- with an attitude, I feel like O'Shea/ Walkin', livin' legend, man I feel like Kobe (Kobe)."
Big Sean, "No More Interviews" (2016)
"Going off like Kobe when he wore the Crazy Eights."
J. Cole, "Cole World" (2011)
"I ball, I ball, like Kobe in the fall/ Put trophies on wall, rather trophies on my mantle."
Jay-Z, "Some People Hate" (2002)
"With a splash of Monster Kody, shoot faster than Kobe."