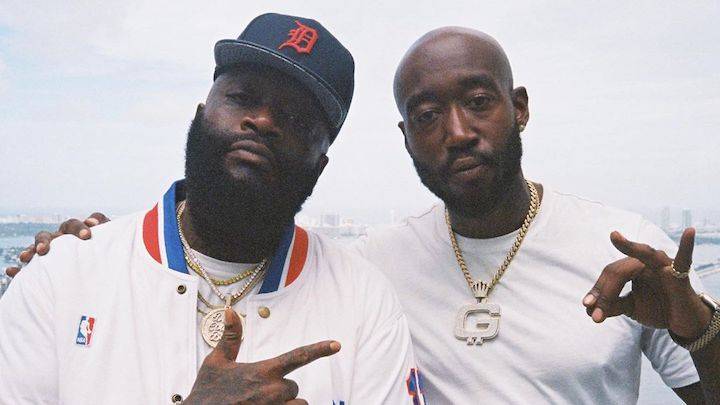 Miami, FL – Freddie Gibbs and Rick Ross are preparing to take "Scottie Beam" to the next level.
On Saturday (July 4), Gibbs shared images of the pair out in Miami, filming the official video for the lauded Alfredo track with various shots of Gibbs and a love interest along with a classic Chevy tearing up an empty road.
"Coming soon to a theater near U," Gibbs wrote.
The video for "Scottie Beam" would be the second video from Alfredo which GroovyTracks picked as one of the best albums of 2020 so far. In May, Gibbs and produced Alchemist dropped "1985" as an early teaser to the album.
Gibbs' run in 2020 has been spectacular. Alfredo became the Gary, Indiana artists' first album to debut in the top 20 of the Billboard 200 with 30,000 equivalent album units sold and in June, he signed a deal with Warner Records. He's also managed to embroil himself in a feud with DJ Akademiks following his comments regarding his comments on Jeezy and relevancy.
The two went at it over social media, including Gibbs dropping 'Fuck Akademiks' t-shirts and enjoying the fact that Akademiks got suspended from Complex following the Everyday Struggle co-host's comments regarding Chrissy Teigen.
"Just left a service for @Akademiks, RIP," Gibbs wrote.