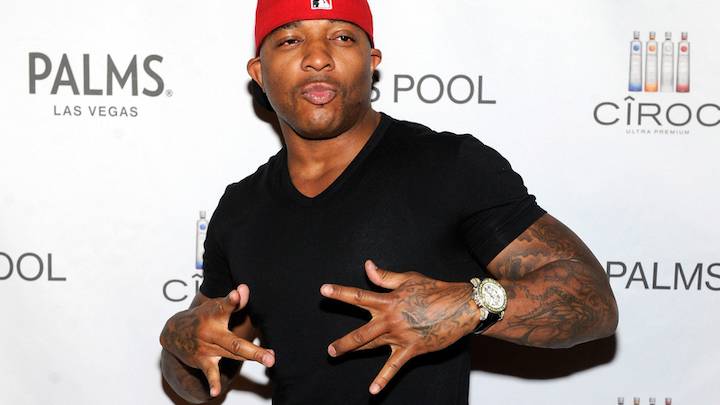 Blue Earth County, MN – 40 Glocc, the former G-Unit member who pled guilty to charges of promoting prostitution of an individual in Minnesota, has been sentenced to a year behind bars.
According to TMZ, Glocc turned himself in on June 30 to the Blue Earth County Jail in Blue Earth County, Minnesota. Due to the conditions of his sentence, he'll be under 10 years of supervised release once he's out of jail. According to the roster file at Blue Earth County jail, 40 Glocc's projected release is February 2021.
The 44-year-old was busted in 2017 in a prostitution sting and pleaded guilty to the felony count in October 2019. Prosecutors agreed to drop two other felony charges including the serious charge of engaging in the sex trafficking of an individual.
Glocc allegedly drove a woman to an unknown location after an undercover police officer solicited sex through an ad posted on Backpage.com.
The woman was arrested, but Glocc escaped. Once he was found, officers said they discovered cuts on his hands from allegedly smashing multiple cell phones in his possession to avoid detection. He was allowed to remain free on bail and in court proceedings attempted to argue for a shorter sentence but was denied.