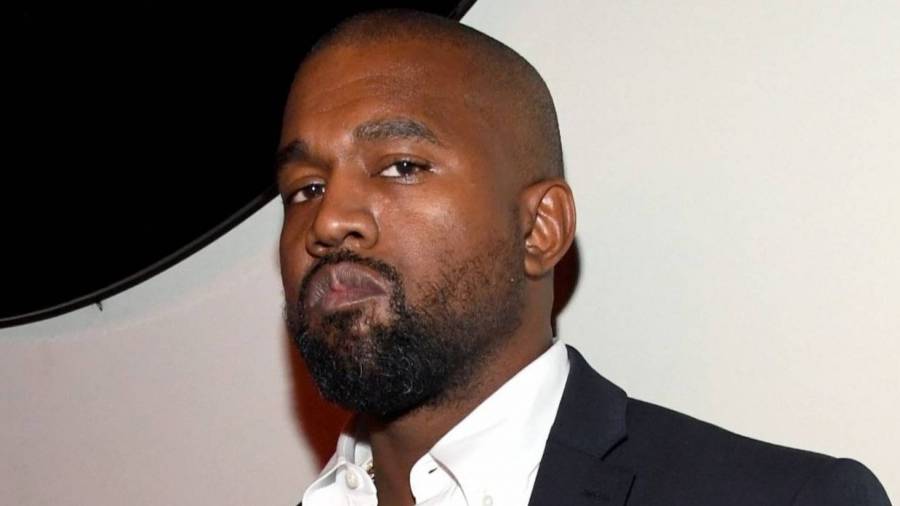 Yes, Kanye West is famous — not like regular famous, super famous. Coupled with his marriage to his equally famous wife Kim Kardashian, "regular life" is a term that doesn't exist in their realm.
But before Ye was the Yeezys-slingin' billionaire he is today, he faced seemingly endless doubt from people who thought he was a joke (in all fairness, some people probably still do).
During a recent interview with Bedroom Beethovens, former G.O.O.D. Music producer Devo Springsteen recalled some of Kanye's early days and remembered a time when he was the subject of torment.
"Even Ye, I know people have heard stories like 'You're not a real artist. No one wants to hear it,'" he said. "You've probably heard stories like, 'Oh, they didn't wanna sign him' — no, it was worse. They would ridicule him. Executives, artists, et cetera would ridicule this guy until he was crying. I'm telling you. And he would still say, 'I'm going to be the No. 1 artist in the world.'"
But Springsteen concludes that's probably part of his success. When someone consistently doubts another person, it often conjures up feelings of "I'll show you" — and that appears to be exactly what Kayne did. He also brought some of his friends along with him, including Don C and Virgil Abloh.
"I believe when you see your friend, somebody you care about that says that … they still believe it in their bones that this is the case, it helps you believe anything is possible," he continued. "I think that's why if you look at all those people that were around G.O.O.D. Music in those days, whether it's Don C — Don was an assistant road manager. Now, he's probably the No. 1 streetwear designer.
"Virgil? I'm not even going to go into that. Who's Virgil? Creative director is like a very new, sort of concept in rap, now everybody has a creative director. But he was a kid from the University of Wisconsin and now you see what he is. I think this concept of literally believing you can be or do anything despite what the smart people in the room say, that's more valuable than everything. Screw these people who say what you can and can't do. They don't know."
This mentality is likely what led Kanye to believe he can be president. Shortly after announcing his intention to run in the 2020 election, he's now disavowed Donald Trump after years of backing him. In a new Forbes interview, he claimed God put him up to it.
"God just gave me the clarity and said it's time," he said. "You know I was out there, ended up in the hospital, people were calling me crazy. I'm not crazy. Between all of the influences and the positions that we can be put in as musicians — you go on tour, you put out all these albums, and you look up and you don't have any money in your account.
"It can drive you crazy, through all of that I was looking crazy because it wasn't the time. Now it's time. And we're not going crazy, we're going Yeezy, it's a whole 'notha level now. N-O-T-H-A."
We must now realize the promise of America by trusting God, unifying our vision and building our future. I am running for president of the United States ??! #2020VISION

— ye (@kanyewest) July 5, 2020
Springsteen — real name DeVon Harris — launched John Legend's career in 2003 after signing him to G.O.O.D. Music. He produced and co-wrote many songs from Legend's first albums as well as songs for Nas, Britney Spears, Aretha Franklin, Ol' Dirty Bastard and The Last Poets, among others. He also won the Best Rap Song Grammy in 2006 for his production of Ye and JAY-Z's collaborative single "Diamonds (from Sierra Leone)."