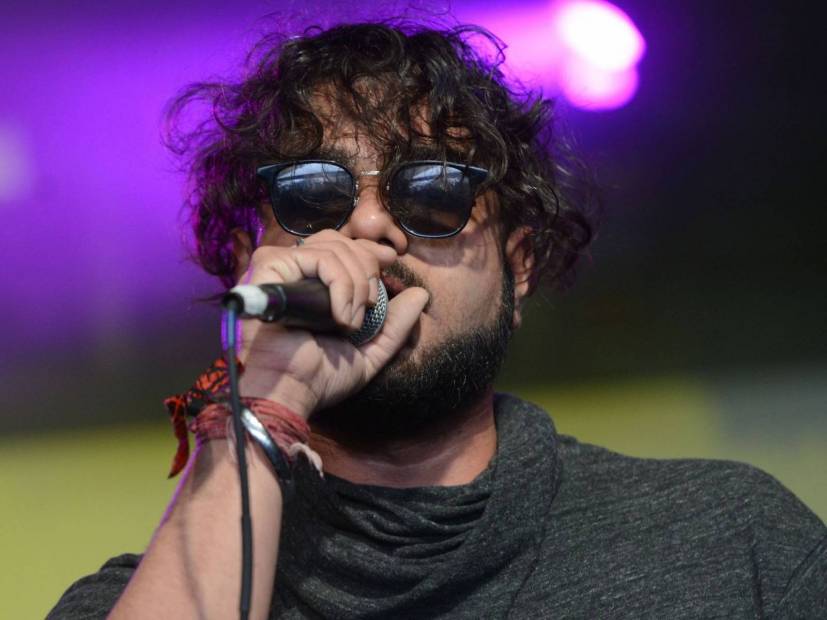 Long Island, NY – Former Das Racist rapper Heems, born Himanshu Suri, is mourning the loss of his father Gireesh Kumar Suri who passed away earlier this month.
According to CNN, the 67-year-old died at Excel at Woodbury for Rehabilitation and Nursing in Long Island, another victim of the coronavirus. Heems shared his grief on Instagram, posting a series of photos of himself and his father.
"Early yesterday morning my father passed from complications due to the Coronavirus," he wrote in the caption. "He had spent the last month away from us in medical facilities for treatment of his preexisting conditions. Anyone who knows us, knows I get my appreciation of music, poetry, and food from my dad. I'm fortunate for this. I also learned to appreciate hard work and the importance and benefits of daily prayer.
"I'll never hear a Kishore Kumar or Mohammed Rafi song the same way. While our family is heartbroken and can't grieve or pray in traditional ways, we're appreciative of the friends and family who have reached out from here and India. Stay inside and tell your folks you love them."
Since Suri's death, Heems has expressed his disappointment in how the nursing facility handled his father's care. He said he thought his father had been tested for the virus only to find out it never happened "due to a shortage of nasal swabs." Suri was also misidentified as a caucasian on the paperwork.
He told CNN, "Why do I have to grieve with the notion of a supply chain? I want to correct the record of an immigrant American. I don't want that to be left out of the reality of this situation."
Co-owner of Moloney's Lake Funeral Home & Cremation Center Dan Moloney confirmed the death certificate will declare COVID-19 as the cause of Suri's death, although it still needs approval from the doctor.
Despite the dismal outcome, Heems is still appreciative of the healthcare workers who helped his father but wished the testing would've happened.
"I don't operate from a place of hate or anger," he said. "But they never got swabs?"
Das Racist — comprised of Heems and Kool A.D. — broke up in 2012 after just one official studio album, 2011's Relax.