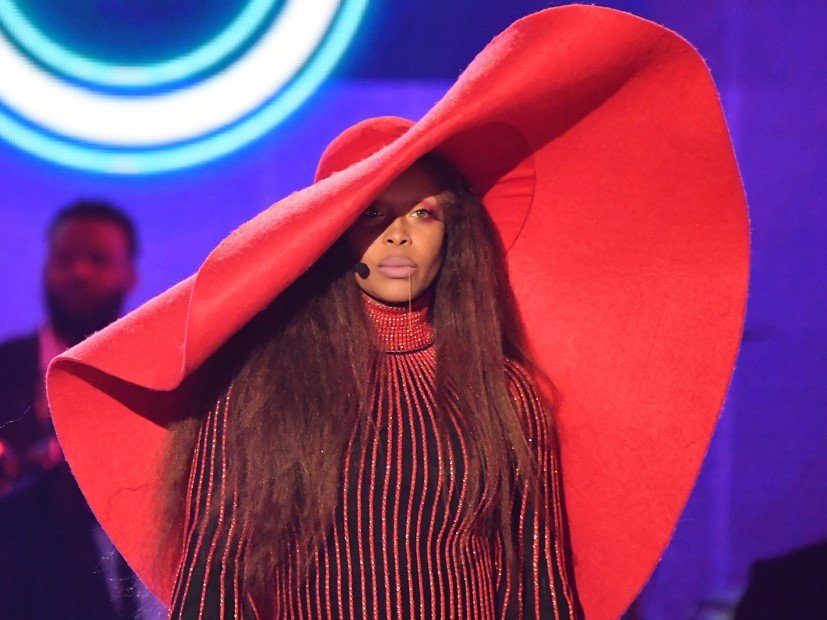 As the coronavirus pandemic continues its destructive path, Instagram Live is breathing life into Hip Hop fans across the globe. The battle format has become an exciting presence as people are forced to stay home.
Shortly after the Teddy Riley versus Babyface rematch, fans started toying with the idea of an Erykah Badu versus Lauryn Hill battle, but Ms. Badu doesn't seem too into the possibility — and she's already predicted the outcome.
On Thursday (April 23), the neo-soul goddess responded to a meme suggesting the battle and replied, "I'll be pulverized."
I'll be pulverized .. https://t.co/iERyAArncD

— ErykahBadoula (@fatbellybella) April 24, 2020
But Badu's fans weren't buying it. Her impressive catalog spans over two decades and includes five studio albums as well as the 2015 mixtape But You Cain't Use My Phone. The multiplatinum-selling artist has also won four Grammy awards and numerous accolades throughout her career.
That doesn't mean Ms. Hill wouldn't make for some stiff competition. As a member of Fugees, she dropped one of the most revered Hip Hop albums of all time, The Score, in 1996. Following the trio's breakup, she returned with her untouchable solo album, 1998's The Miseducation of Lauryn Hill, which included the singles "Doo Wop (That Thing)" and "Everything Is Everything."
The album won five gilded trophies at the 41st Annual Grammy Awards for categories such as Best New Artist of the Year and Album of the Year.
Who you got?