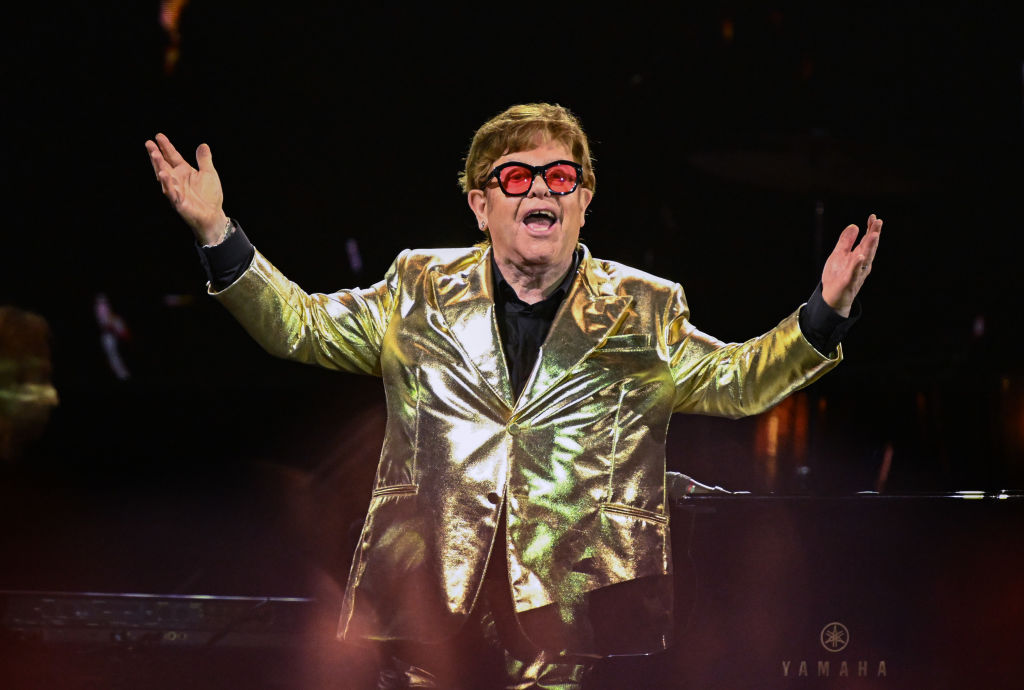 Elton John headlined the final night of Glastonbury 2023 on Sunday as part of his long-running farewell tour, which started back in 2018 and is still ongoing. His performance at Glastonbury has been billed as his last-ever UK show, and just like when he performed in the US for the last time at Dodger Stadium, he brought along some special guests for the occasion.
Rina Sawayama came out for "Don't Go Breaking My Heart," Brandon Flowers performed with him for "Tiny Dancer"; he brought out Nashville musician Stephen Sanchez and covered Sanchez's "Until I Found You," and the American Idol singer Jacob Lusk came out for "Are You Ready For Love," which John performed live for the first time since 2014. He opened the set with his rendition of the Who's "Pinball Wizard," which he hasn't done live since 2009. And he dedicated "Don't Let The Sun Go Down On Me" to the late George Michael, who would have turned 60 today.
Watch some clips from the show below.
https://twitter.com/TheRockRevival_/status/1673079464434049026
SETLIST:
"Pinball Wizard"
"The Bitch Is Back"
"Bennie And The Jets"
'Daniel"
"Goodbye Yellow Brick Road"
"I Guess That's Why They Call It The Blues"
"Philadelphia Freedom"
"Are You Ready For Love" (w/ Jacob Lusk)
"Sad Songs (Say So Much)"
"Someone Saved My Life Tonight"
"Until I Found You" (w/ Stephen Sanchez)
"Your Song"
"Candle In The Wind"
"Tiny Dancer" (w/ Brandon Flowers)
"Don't Go Breaking My Heart" (w/ Rina Sawayama)
"Crocodile Rock"
"Saturday Night's Alright For Fighting"
"I'm Still Standing"
"Cold Heart"
"Don't Let The Sun Go Down On Me"
"Rocket Man"