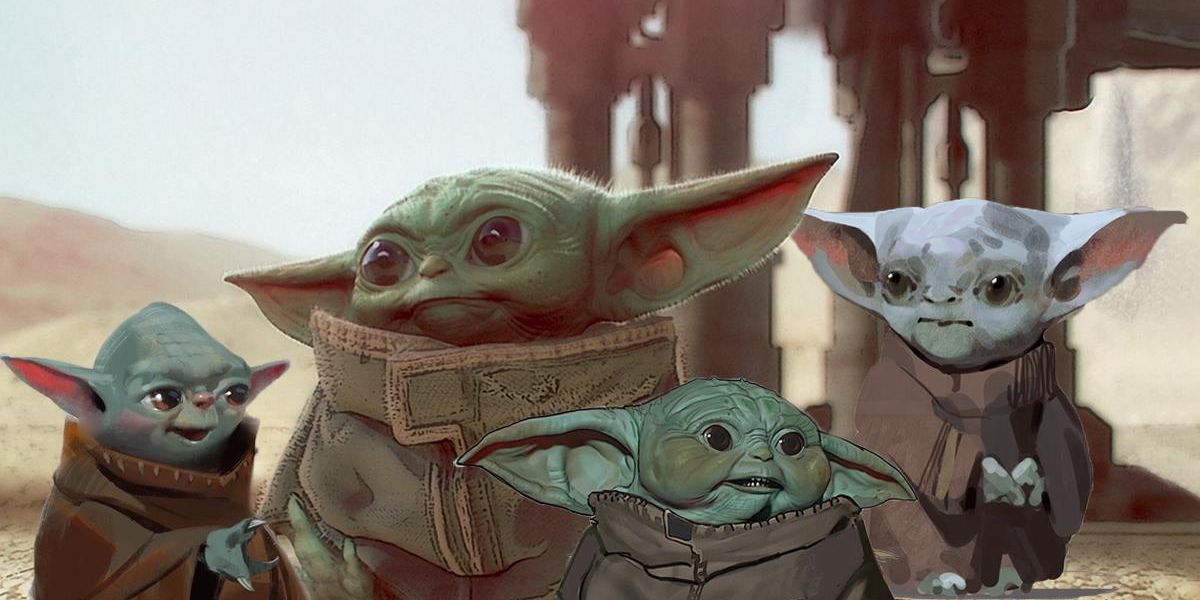 November 12, 2019 marked the series premiere of The Mandalorian, and with it, Baby Yoda's introduction to the world.
At the time, Star Wars fans were simply expecting a delightfully solid-looking new entry to the franchise. We had no idea that the show would birth a cultural phenomenon, uniting nerds and normies across the globe in unanimous adoration. That beautiful gift – that meme that keeps on meming – was none other than "the Child," aka "Baby Yoda."
For over a year the internet collectively obsessed over the little green creature while knowing close to nothing about the character. It wasn't until November 27, 2020 with the release of The Mandalorian, "Chapter 13: The Jedi" that the show finally revealed the Child's true name: Grogu.
At this rate it could be 2025 before we hear Grogu's first words or learn his favorite color. However, the show does find clever ways to tease details about the character's background and importance with each episode. And despite the showrunners' proclivity for secrecy, there is actually a lot of information with which we can at least speculate.
Popdust Presents: The Official Guide to Everything Known, or Theorized, About Grogu (Baby Yoda)
---

Spoilers ahead for "The Mandalorian" Season 1 & 2
What do you think about our guide to understanding Grogu? Did we leave something out you feel should be added to the list? Let us know on twitter, @Popdust!
The Mandalorian Season 2, Episode 7 premiers December 11, 2020 on Disney+