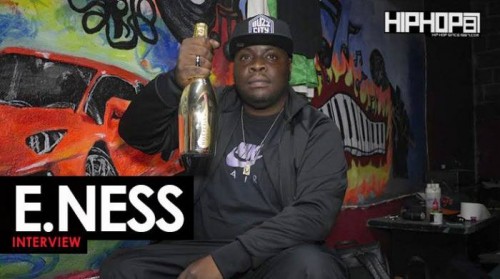 Battle rap has always been a very competitive sport. In 2017, we have seen battle rap grow to a level that most artists never dream it would reach. If your familiar with Philadelphia rappers, than you probably already know that a lot them came from a battle rap background. This year a new battle rap league has emerged out Philadelphia and has the streets & the internet buzzing heavy. The league is called "The Battle Academy" and they have partnered up with us here at HipHopSince1987.
On December 9th, The Battle Academy held their latest battle at Planet Roc Studios (3824 Jasper Street, Phila. Pa). The main battles for the night were E.Ness Vs. Serius Jones and Cyssero Vs. Kaboom.
HHS1987's own Rick Dange linked up E.Ness for an exclusive interview about his battle against Serius Jones, Philly, his Battles record, Rematching DNA and much more!
Checkout E.Ness interview NOW and make sure you watch his battle against Serius Jones if you haven't already!!
This interview was shot, edited, and conducted by Rick Dange.